This episode of the podcast is taken from a panel discussion at our last Open Source Readiness session on Running Open An Open Source Project From Inside A Bank.
Episode show notes are available below.
Find all of our podcasts at Anchor.fm, Apple Podcasts, Spotify, and all podcast platforms.
SHOW NOTES
The financial services industry is still in the early stages of opening up to open source development, and FINOS is home to some of the industry's most significant collaborations. This panel discussion will focus on the experiences of open source maintainers operating behind a bank's firewall. Participants from Morgan Stanley, Deutsche Bank, Goldman Sachs, and Citigroup will discuss what it takes to get an open source project approved, the challenges of collaborating with developers outside their institutions, and how financial institutions can improve the lives of their open source developers.
Speaker Bios
Stephen Goldbaum - Executive Director, Morgan Stanley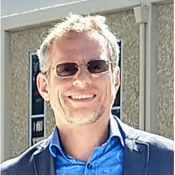 Stephen Goldbaum is co-creator of Morphir and an Executive Director at Morgan Stanley, where he has performed a variety of technical leadership roles. Stephen's career has spanned a number of industries. Prior roles include: CTO at a privacy start-up, owner of a software consulting firm, Northeast head of Application Consulting at Netscape, and engineer roles at Sun Microsystems and IBM. Stephen has presented extensively on Morphir, functional domain modeling, and software development, including the keynote address at the Chinese American Academic Professional Society Internet Expo. He has M.S. in Computer Science from NYU and a B.F.A. in Music Performance.

Peter Thomas - Distinguished Engineer, Technology, Data, and Innovation, Deutsche Bank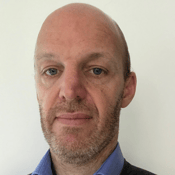 Peter is a Distinguished Engineer within Deutsche Bank Technology, Data and Innovation. As a Distinguished Engineer he leads TDI's Engineering Culture strategy and within this is encouraging a wider adoption of Inner Sourcing and contribution to Open Source projects. His day job involves Cloud Architecture, DevOps and SRE adoption. He is lead Maintainer for the FINOS Cloud Service Certification project.
Beeke-Marie Nelke - Vice President, Legend Product Team, Goldman Sachs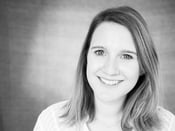 Beeke is a Vice President in the Goldman Sachs Data Engineering department and manages the delivery of a variety of product enhancements across the Goldman Sachs Data Management Platform Legend. She was part of the team that drove open sourcing Legend last year focusing on aspects of communication, stakeholder engagement and project management.
Paul Groves - Lead Architect, Client Onboarding, Citigroup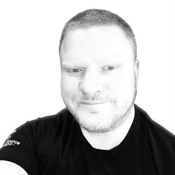 Paul has over 20 years' experience as a software developer across risk, finance, product control and client onboarding.
Aaron Williamson - FINOS Open Source Readiness Chair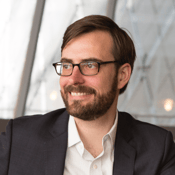 Aaron chairs the Foundation's Open Source Readiness working group, helping members to develop policies that enable productive engagement with open source. Aaron has counseled both commercial software producers and nonprofit foundations on legal issues related to open source software. As counsel for the Software Freedom Law Center, he advised some of the most significant open source software foundations. At IEEE, he advised internal clients on open access and open licensing matters. And as a partner at Tor Ekeland P.C., he advised startups and commercial software companies on establishing open source policies, designing open source business models, and on license compliance.
About the Open Source in Fintech Podcast
The FINOS Open Source in Fintech Podcast celebrates open source projects and interesting topics at the cross section of financial services and open source. So far, our industry experts have discussed practical applications of and their real-world experiences with a range of open source projects including desktop interoperability, low code platforms, synthetic data, and data modeling. They've also discussed best practices for inner source, common myths about open source and why commercial companies choose to introduce open source offerings. Tune in and subscribe to hear what comes next.
Check it out, subscribe, and don't forget to rate us (5 stars)!
Interested in this FINOS open source project, or any of our other projects? Click the link below to see how to get involved in the FINOS Community.
This Week at FINOS Blog - See what is happening at FINOS each week.
FINOS Landscape - See our landscape of FINOS open source and open standard projects.
Community Calendar - Scroll through the calendar to find a meeting to join.
FINOS Slack Channels - The FINOS Slack provides our Community another public channel to discuss work in FINOS and open source in finance more generally.
Project Status Dashboard - See a live snapshot of our community contributors and activity.
Events - Check out our upcoming events or email marketing@finos.org if you'd like to partner with us or have an event idea.
FINOS Virtual "Meetups" Videos & Slides - See replays of our virtual "meetups" based around the FINOS Community and Projects since we can't all be in the same room right now.
FINOS Open Source in Fintech Podcasts - Listen and subscribe to the first open source in fintech and banking podcasts for deeper dives on our virtual "meetup" and other topics.