As the world faces the unprecedented crisis posed by COVID-19 and adapts to a new reality made of remote workplaces and social distancing, I can't avoid thinking every day how lucky we are to work in technology and, even more, how grateful we are to have born and been raised in Open Source technology.
Author: Gabriele Columbro - Executive Director, FINOS
In This Article
With COVID-19 now upon us, many firms are having to suddenly shift to new patterns of remote, distributed work
Open Source communities have been working in a remote, distributed, time-shifted way for decades and have been extremely productive
Open Source is a safe harbor for shared technology investments in a context that requires even more efficiency and risk mitigation
Post COVID-19, open source will make even more sense, not just for tech companies but for every industry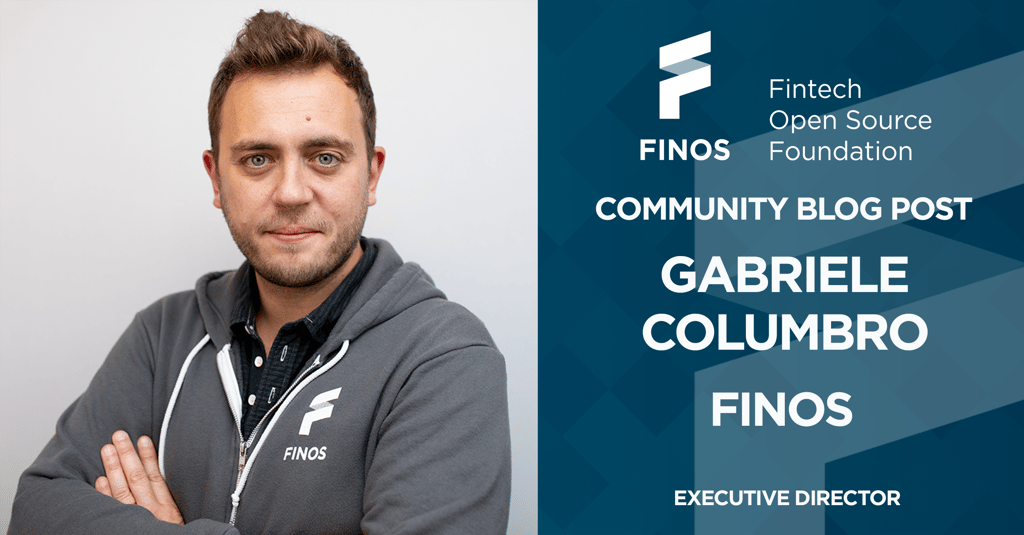 Open Source communities, in fact, have undeniably developed into some of the most prominent and successful examples of decentralized organizations capable of delivering value and unprecedented innovation in a fully distributed, transparent and often leaderless structure. And this decentralization is by design. Unlike from many hierarchical (or spider-like, per Rod Beckstrom) businesses who are now struggling to embrace a decentralized workplace, for open source communities (more akin to "starfishes") working remotely, with loosely coupled and asynchronous interactions, amongst contributors around the globe, is part of their very nature. It's an inherent quality; it's the secret to an incredible scalability and resilience. In other words, sharing a public backlog or discussing issues in the open is not just a way to ensure transparency, it's the very quality that enabled open source to become the most proficient innovation engine out there. If you think about it, there would be no blockchain, NoSQL or even cloud if it wasn't for the relentless work of those open source communities who respectively built thriving projects like Bitcoin, MongoDB or the Xen / KVM virtualization engines that effectively created new industries.
To continue with the Beckstrom analogy, it should come as no surprise that "starfishes" will likely take much less of a hit out of this global pandemic compared with their proprietary spider-like counterparts.
But open source communities are now also stepping up to help respond to the crisis, very aware that their exponential fire power could be the game changer in a just-in-time economy struggling to keep up with the surge. From the engineering side, where an open source 3d printed ventilator got prototyped in just a week and several open hardware projects are gaining steam to democratize access to vital weaponry needed to fight this invisible enemy, to the data side with several open source dashboards popping up to track the contagion in the USA and worldwide, to the community side, with open sourcers leveraging their existing global online networks to build low cost and open source testing kits or help open source projects impacted by the pandemic, just to name a few.
But, to be clear, it's not just the short term resiliency and proactivity of the open source ecosystem that, I repeat, makes me feel lucky and proud each and every day. When I look out past this world crisis, I see the economics of open source appealing to an even broader audience than they do today.
Big tech has already, largely, mastered the Open Source way, using it as the backbone of much modern technology, making Foundations like the Linux Foundation or the Apache Software Foundation the largest shared technology investments in the world. Microsoft's $7.5B acquisition of GitHub and at IBM's whopping $34B acquisition of Red Hat are just the culmination and tangible recognition that open source has eaten technology.
But the very real hypothesis of an economic downturn will require companies in every industry to seek even more efficiency on their technology spend. And if you couple that with the predictably higher risk adversity we see after crises, there is even more of a reason to seriously look at this pandemic-resilient model to mutualize technology costs and de-risk tackling new technology challenges in isolation. So, as every company becomes a technology company, the bottomline is that Open Source collaboration has the potential to penetrate any industry, any vertical.
Financial Services is already making inroads in collaborating efficiently in the open, (disclaimer: I'm the Executive Director of FINOS, the Fintech Open Source Foundation) but arguably traditionally siloed industries like insurance, healthcare, travel and airlines should and will be seriously considering establishing industry wide open source efforts to address shared challenges in a proven-to-be-efficient way. The more you have been impacted by the crisis, the more you should be looking to invest in open source, in order to achieve a greater ROI with genuinely reduced risk exposure. A win-win.
Finally, if there's a silver lining in this crisis, I want to think it'll be reminding more people of the joy of collaborating for a bigger cause. The response to - and ultimate success against - this pandemic requires an unprecedented level of cooperation across the world as much as at national level as at individual level and in the private sector. So, call me a believer, but it's not inconceivable to think that, on the other side of this crisis, we will retain some of this newfound collaborative spirit. And this can only mean more and more people buying into the collaborative problem solving approach that is the heart of open source a positive-sum game that allows strangers to join forces in a level playing field and attack a problem that is bigger than any of us individual contributors.
~ Gab Columbro