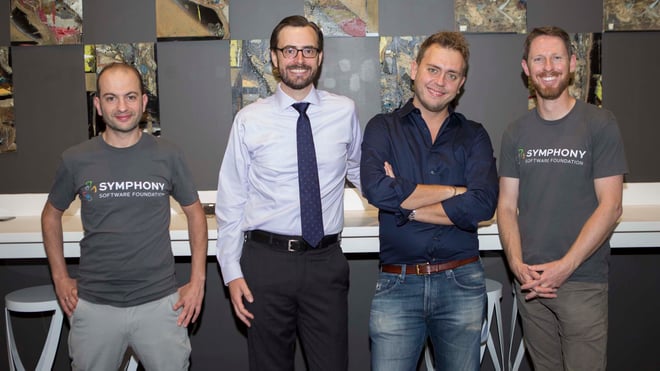 Last month, The Foundation held its 2017 Annual Members Meeting. With over 50 people in the room, this was our most successful meeting to date. More importantly, we saw the community actively come together to interact, build bridges and unleash the true value of open collaboration.
We received great feedback and witnessed a growing passion for the mission of our Community. To put it in the words of one our Platinum Members and community contributors:
"...wanted to tell you that I thought the member meeting was great. The entire day was worthwhile without wasting any time. Fantastic to meet all of you and the other members in person and that alone will help collab. My only wish was that I could have attended some of the overlapped sessions..."
This is just A-MAZING. In my experience, intrinsic motivation and emotional attachment to our vision are key factors of success of a community, on top of the strong corporate support our Foundation already has.
Highlights
In addition to the many sessions and workshops, we made a number of exciting announcements.
Project Metrics Dashboards
After several months of implementation work and beta testing with the Engineering Steering Committee (ESCo), we announced the general availability of our project metrics dashboards, powered by Bitergia. Bitergia is a service that gathers and visualizes various activity metrics, enabling the community to better assess, support and steer our open source activity. You can read more about the tool in this blog post.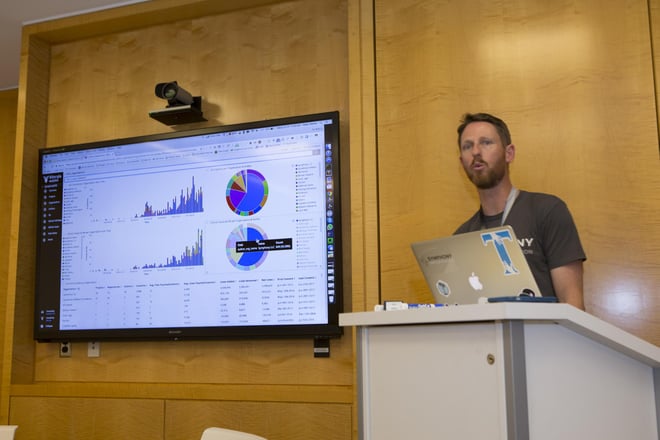 Peter Monks introducing Bitergia
Community Awards
To celebrate our community, our members' commitment, and contributions, we announced the following winners during the member reception at the end of the meeting:
Code Slinger Award for most lines of code touched. Winner: Frank Tarsillo at

IHS Markit

;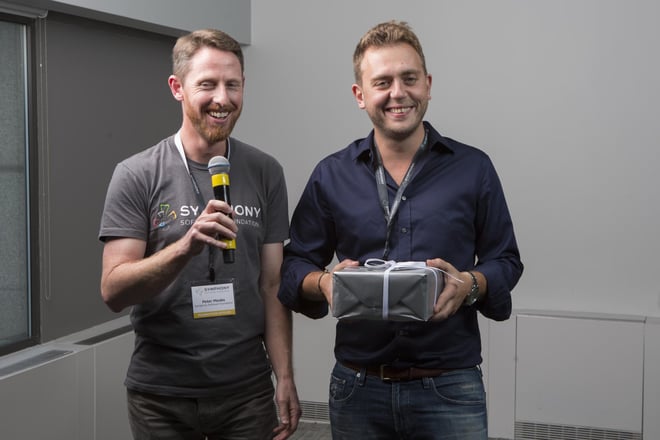 Gab and Peter safeguarding Frank Tarsillo's Code Slinger Award
● All Working Group, No Play Award for most participation in working groups. Winner: Johan Sandersson at FactSet Research;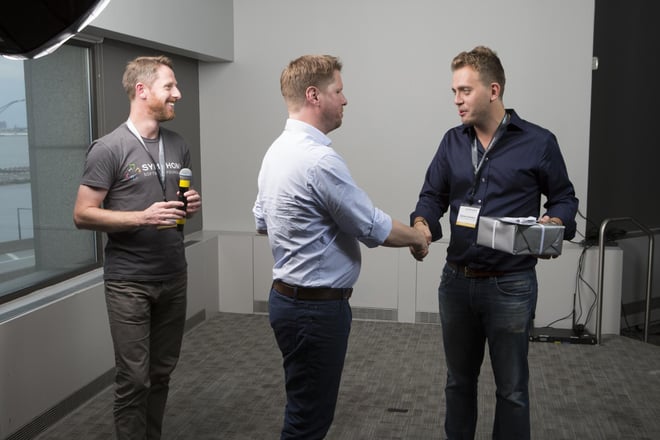 Johan Sandersson accepting his All Working Group, No Play Award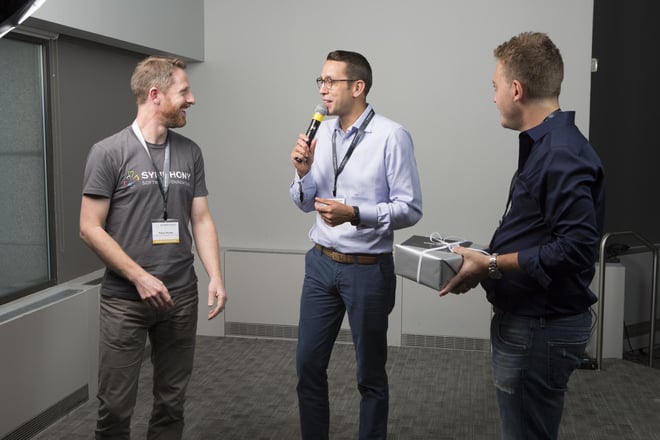 Paul Teyssier accepting the PRo Award on behalf of Lynn Neir

Open Source Strategy Forum
Once again, the call for open source readiness in the industry was raised loud and clear from members, reinforcing the importance of the Open Source Strategy Forum on November 8th. This one-day conference is intended for executive-level decision makers and senior technologists from financial services who are seeking to drive industry innovation through open source. You can still submit your speaker proposal until July 30. Space is limited, so register now!
our meeting in pictures
Want to get a feel for the energy and passion we had in the room? Below are a few snapshots.
Lawrence Miller updating our members on all things Symphony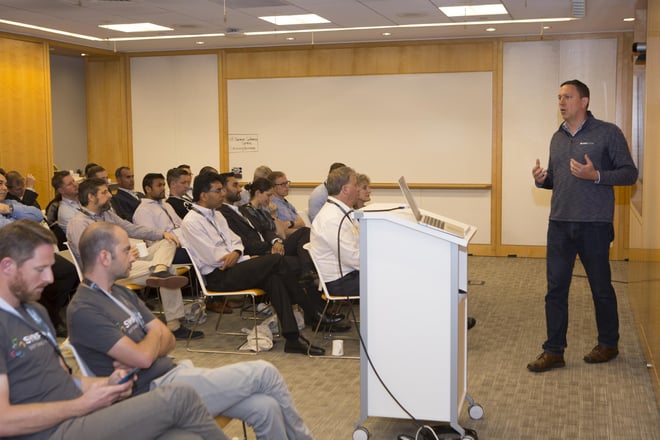 BlackDuck Software revealing the results of its annual Open Source 360° Survey early to our members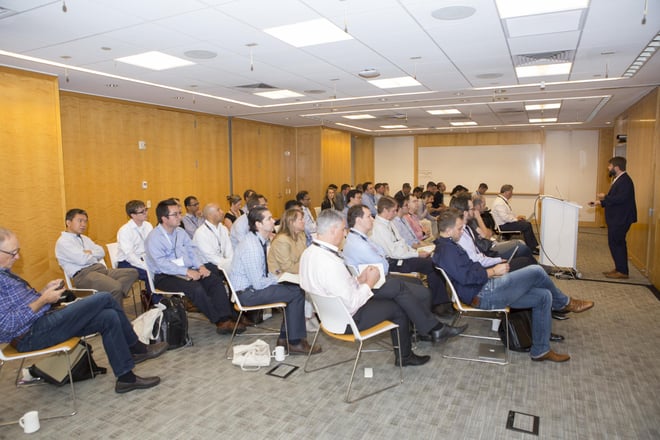 GitHub on how open source can work in regulated industries!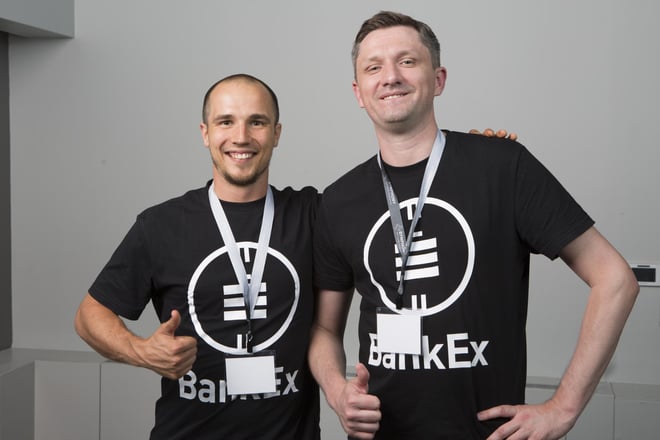 BANKEX members joining us all the way from Russia!
A Fintech Studios intro. Welcome Jim Tousignant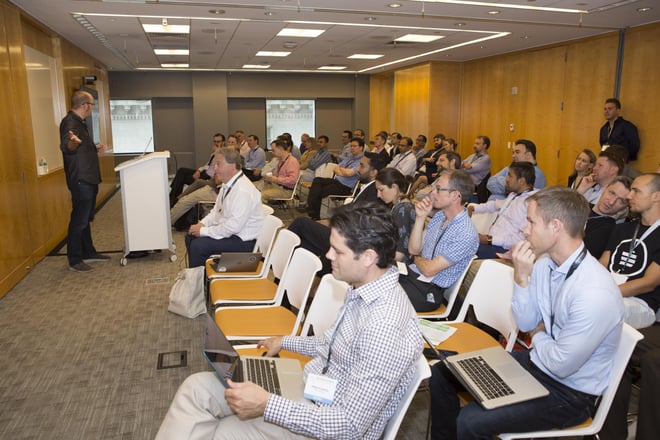 Jono Bacon on building thriving open source communities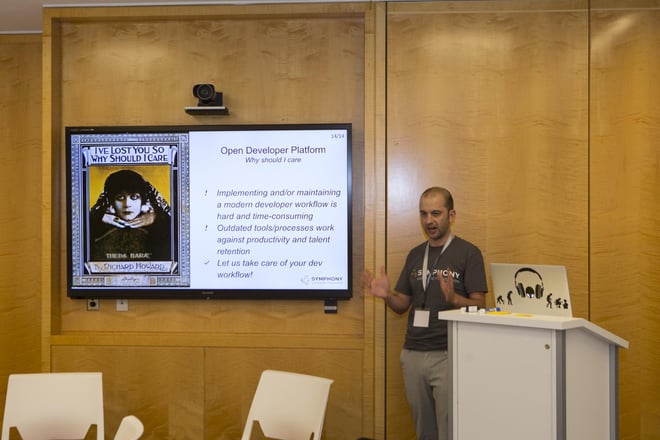 Maurizio Pillitu on the Open Developer Platform. Watch this space!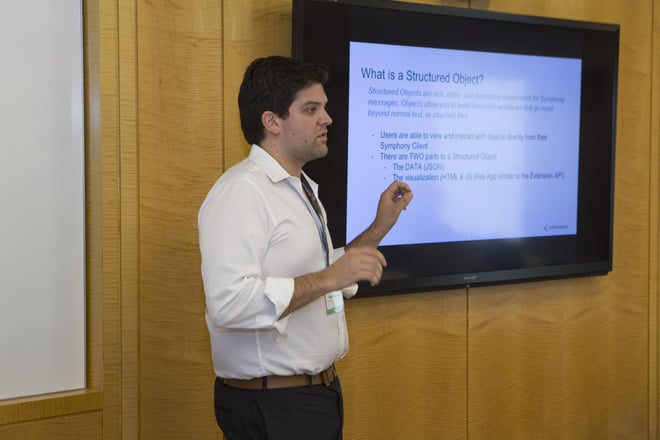 Free Symphony training for all attending members! Courtesy of Symphony LLC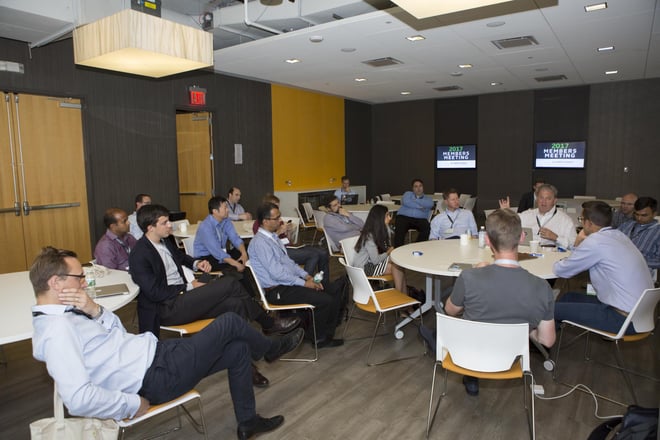 Paul Teyssier leading the API Working Group Meeting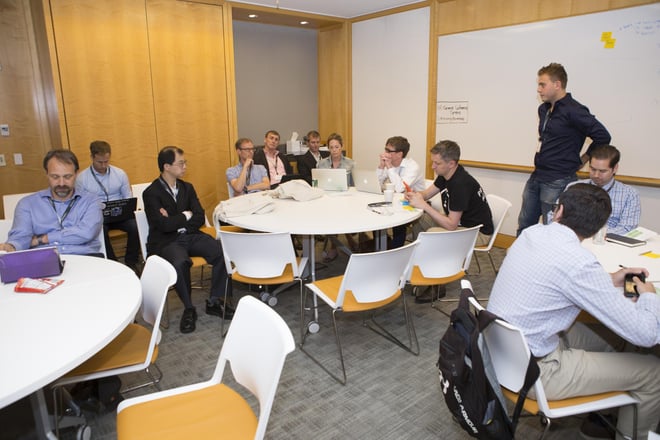 Gabriele Columbro and Foundation members discussing the Future of the Foundation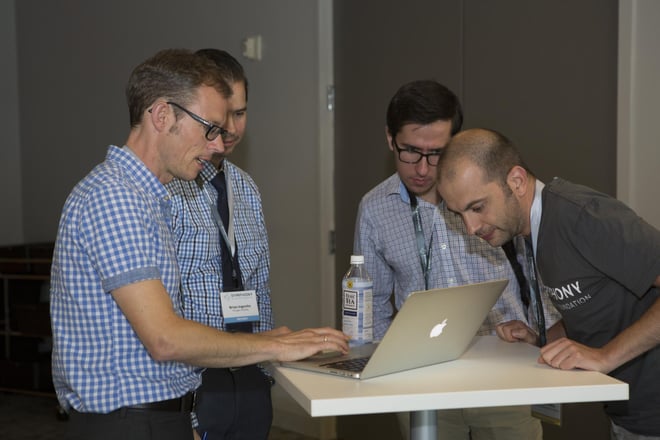 Colin Eberhardt showing off the CLA-Bot!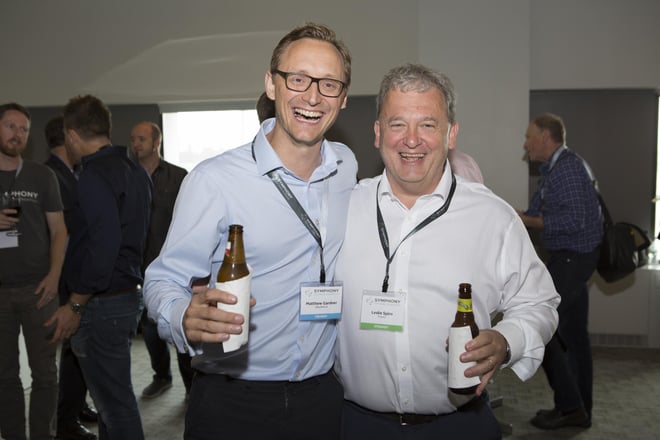 Matthew Gardner and Leslie Spiro catching up over a beer after a productive meeting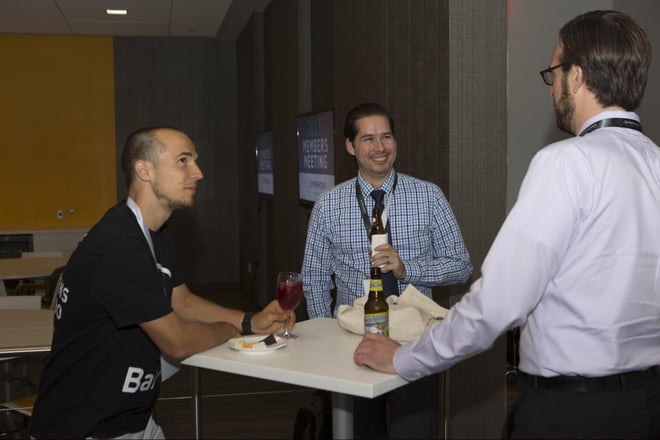 Conversations and a beer. Always a good combo!
And the conversation continues...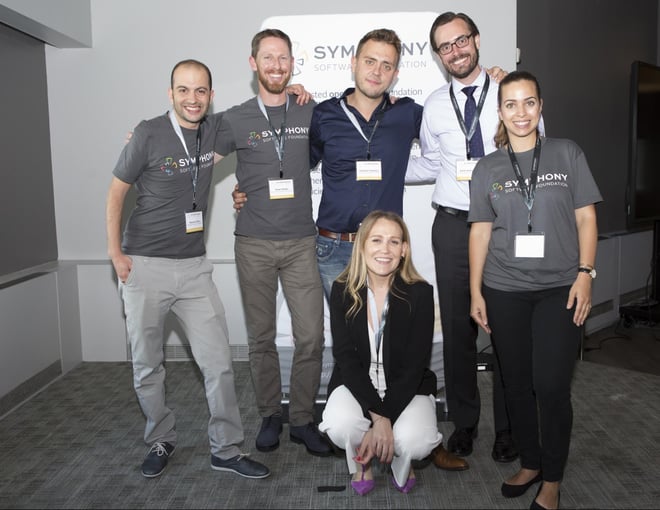 And that's a wrap!
Thank you to all our speakers and participating members. If you were not able to make it, we hope you'll join us next year. For non-members, we hope that the success of this event entices you to join the Foundation.