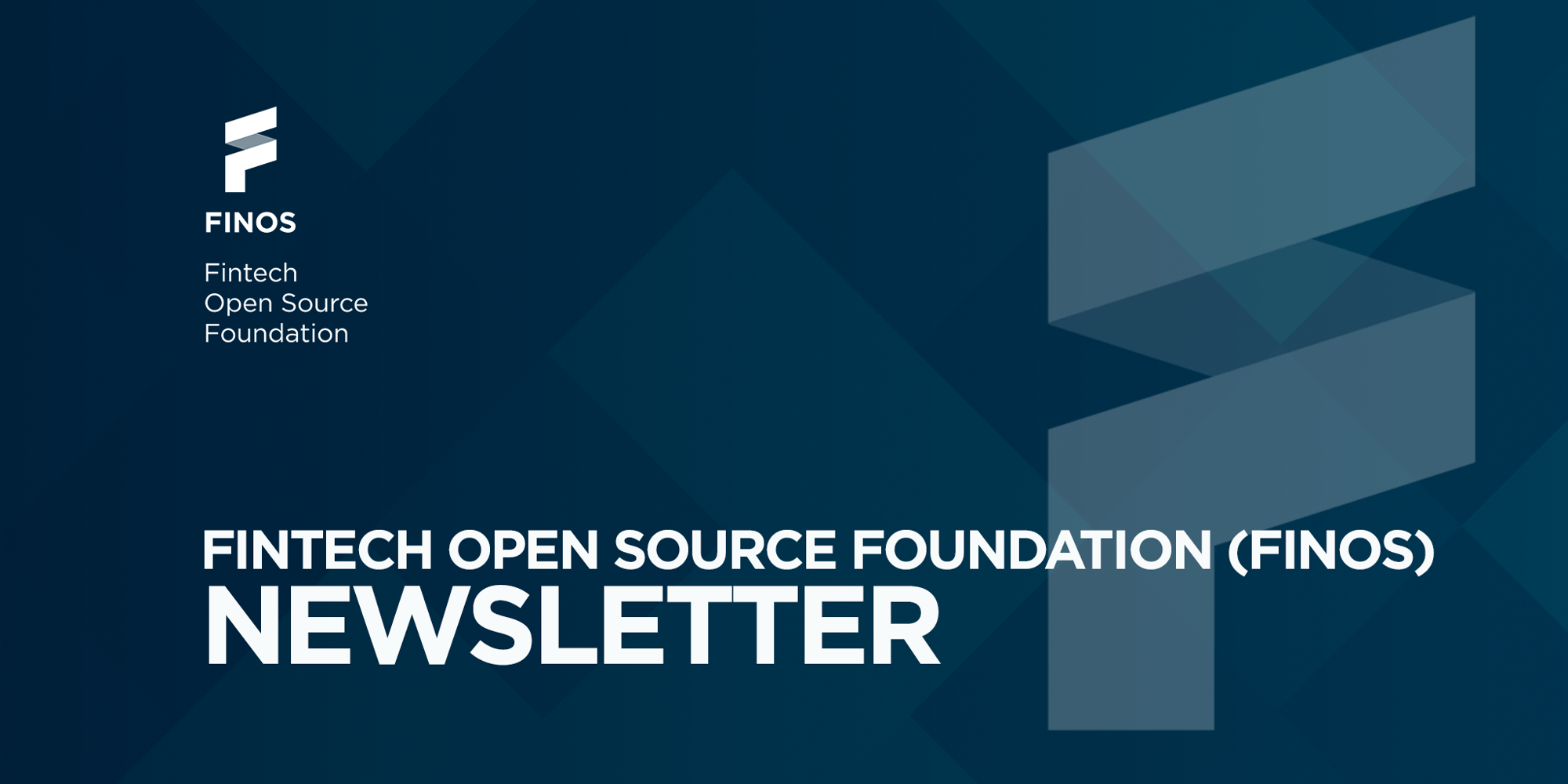 FINOS MONTHLY UDPATE
8 April 22
Happy Friday and Welcome to April!
London Meetup on Apr 20 & OSFF CFP Ends This Weekend!
And as always, we like to share ways for you to engage with the FINOS Community and our projects.
top FINOS stories
April 20 - Join us in-person in London, or online for our meetup around the FINOS Waltz project + more with DB and Canonical speakers.
We have some great talks submitted, but if you were on the fence (or behind) this weekend is when you need to send that talk in - we're looking forward to it!
We're excited to announce that Capital One's open source program office (OSPO) lead Nureen D'Souza was elected to the board for Gold Member representation.
Read why FINOS Platinum Member Accenture has contributed TRAC from Martin Traverse, Technical Architect and lead on the project.
Please join us in welcoming Niamh Parker and Rob Moffat (officially) to the entire FINOS Community.
Join us for the Q2 All Community Call May 4th!
Quick FINOS Updates
We've moved our newsletter to monthly for FINOS highlights - but This Week at FINOS let's you know weekly events and project meetings - if you'd like to subscribe, please send a note to community+subscribe@finos.org and you'll be added to the mailing list.
We're excited to announce our Executive Director, Gabriele Columbro is a finalist for the Tech Leadership Award.
We had a great time both in-person and online for the first Meetup of the year. Thank you to our silver member, Synechron for hosting in their NYC offices.
Subscribe and listen to our recent podcasts. We speak to Eddie Knight, Managing Consultant at Synechron, and one of the leads on the FINOS Compliant Financial Infrastructure (CFI) Project, as well as new team member Rob Moffat.
We're delighted to announce the launch of our new community website, hosting all FINOS documentation to learn more about our projects and much more.
Following the success of their open source project, Gamestonk terminal is launching a new company: OpenBB - VCs are looking more at OS + fintech.
We're proud to have been involved with the FSI Community for the 5th annual Hackathon for Autism.
FINOS Marketing Manager Niamh Parker will be speaking at this in-person event in Dublin, along with panelists from KPMG Ireland, Legerity and Zngly. Register!
LEARN MORE
FINOS Good First Issues - Looking for a place to contribute? Take a look at good first issues across FINOS projects and get your feet wet in the FINOS community.
State of Open Source in Financial Services Report 2021 - Learn about what is really happening around open source in FSI.
This Week at FINOS Blog - See what is happening at FINOS each week.
FINOS Landscape - See our landscape of FINOS open source and open standard projects.
Community Calendar - Scroll through the calendar to find a meeting to join.
FINOS Slack Channels - The FINOS Slack provides our Community another public channel to discuss work in FINOS and open source in finance more generally.
All FINOS Project Good First Issues - A good place to start contributing to, and making a difference in, open source in financial services is by taking a look at the FINOS Good First Issues (GFI) List on GitHub.
Project Status Dashboard - See a live snapshot of our community contributors and activity.
Events - Check out our upcoming events or email marketing@finos.org if you'd like to partner with us or have an event idea.
FINOS Virtual "Meetups" Videos & Slides - Access replays of our virtual "meetups" based around the FINOS Community and Projects since we can't all be in the same room right now.
FINOS Open Source in Finance Podcasts - Subscribe and listen to the first open source in financial services and banking podcast for deeper dives on our virtual "meetup" and other topics.
Interested in FINOS open source projects? Click the link below to see how to get involved in the FINOS Community.