In a recent article in Waters Technology, FINOS has been awarded the American Financial Technology Awards Best Collaboration Initiative for 2020.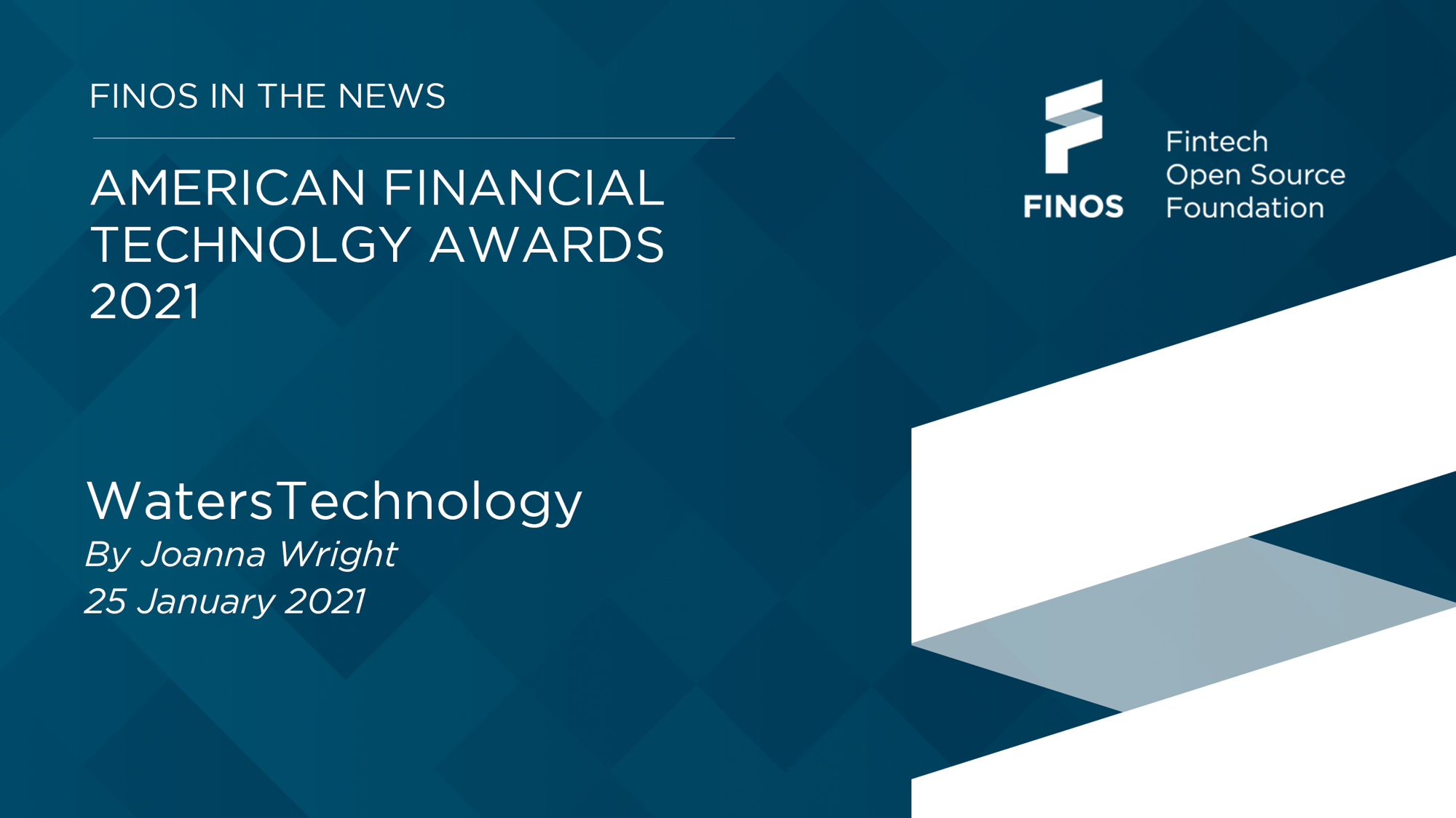 From the article:
"Open-source technology has become a fixture on Wall Street, thanks to realities like the downward pressure on margins in financial institutions over the last decade, the rise of cloud technology, and the urgent need for more tech talent to drive innovation. That is why the Fintech Open Source Foundation (Finos) is bringing open source, open standards and collaborative software development to the capital markets, and has won the 2020 AFTA for the best collaboration initiative."
The full article can be found here
Interested in FINOS open source projects? Click the link below to see how to get involved in the FINOS Community.