We're very excited to announce that our October meetup, in partnership with Scott Logic, will be hosted at Lloyds Banking Group! The event is taking place as part of the Scottish Fintech Festival and we hugely appreciate Lloyds's hospitality in hosting us.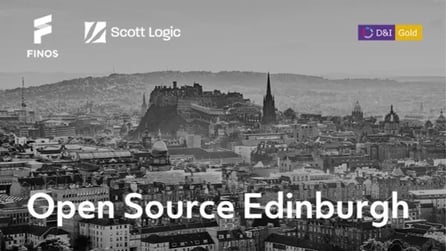 Starting the evening, the team at Lloyds will provide an overview of the group's journey to setting up an Open Source Programme Office. They will share details of their mission to OSPO, and how they put people at the heart of that change.
Our resident hosts: Oliver Cronk, Technology Director, and Colin Eberhardt, CTO, both at Scott Logic, alongside James McLeod, Director of Community at FINOS, will provide updates on the latest happenings in the open source community.
You can also expect sessions on real-world examples of open source AI projects.
More details on speakers and talks will be announced in the coming weeks.
Lloyds Banking Group's Port Hamilton building