Don't miss out on the May 1st OSinFinance Meetup: FINOS Strategic Initiatives Open House - seating is limited! Join us to discover how you can contribute to and reap the rewards of FINOS' strategic initiatives on open regulation, open source readiness, and desktop interoperability (FDC3).
You Must Register Below To Attend!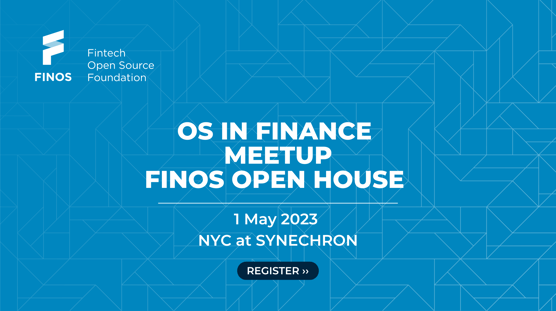 Meetup Name:
FINOS Strategic Initiatives Open House
Location:
Synechron - 11 Times Square, NYC, 10036 (Microsoft Building) - Entrance on 8th Avenue between West 41st and West 42nd Street
5.30pm open doors to public

6.30pm talks start

7.45pm talks conclude

7.45pm - 8.15pm Networking at Synechron

8.30pm Networking at Beer Authority
Talk Topics - Details On Specifics Coming Soon:
Open Source Readiness:
We launched the Open Source Readiness Initiative to support financial services organizations in their open source maturity journey, so they can realize the benefits of open source code and collaboration.

Open Source Readiness is leading activities that enable safe and compliant open source consumption and contribution in financial services firms.
Open Regulation Innovation:
The Open RegTech Initiative explores and promotes opportunities for open collaboration between financial institutions, technology firms, service providers, and regulators. It aims to use open source standards and software to change how financial regulation is implemented and supervised.
Interoperability / FDC3:
Interoperability and FDC3 aim to provide an open standard for interoperability on the financial desktop. This includes standardized verbs to invoke actions between applications (called "intents"), a standardized data format, an OpenAPI app directory standard, and standardized API operations.



Register Here to Attend!
Location (You Must Register Above To Attend)
Synechron - 11 Times Square, NYC, 10036 (Microsoft Building) - Entrance on 8th Avenue between West 41st and West 42nd Street