Save The Date and Register Below
Join us for our quarterly "All Community Call" where the FINOS team and community will provide updates on what's been happening within the Foundation as well as what's coming up. We're still working on some of the specifics but we'll definitely be covering the topics below.
Date and Time: February 2nd at 11AM ET / 4PM GMT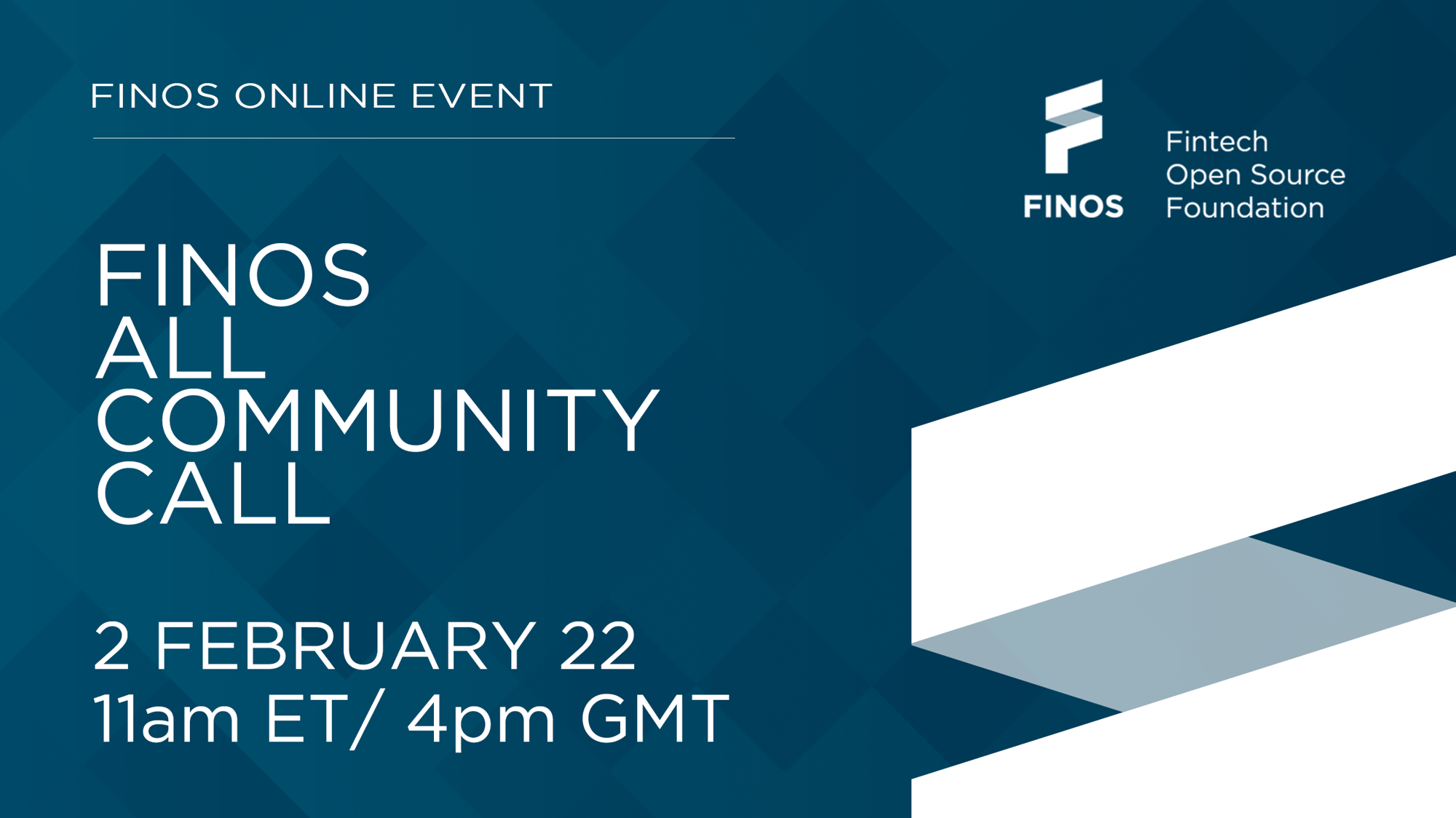 FULL Agenda: TBD
General Agenda Below
State of the Foundation - FINOS ED, Gabriele Columbro
FINOS Team Debrief - FINOS Team
FINOS Project & SIG Updates - Project Maintainers
Q&A from the Community
(if you are a FINOS project maintainer and want to give a project update - please sign up here - slots based on time available: https://github.com/finos/community/issues/152)
LEARN MORE
State of Open Source in Financial Services Report 2021 - Learn about what is really happening around open source in FSI.
This Week at FINOS Blog - See what is happening at FINOS each week.
FINOS Landscape - See our landscape of FINOS open source and open standard projects.
Community Calendar - Scroll through the calendar to find a meeting to join.
FINOS Slack Channels - The FINOS Slack provides our Community another public channel to discuss work in FINOS and open source in finance more generally.
Project Status Dashboard - See a live snapshot of our community contributors and activity.
Events - Check out our upcoming events or email marketing@finos.org if you'd like to partner with us or have an event idea.
FINOS Virtual "Meetups" Videos & Slides - Access replays of our virtual "meetups" based around the FINOS Community and Projects since we can't all be in the same room right now.
FINOS Open Source in Fintech Podcasts - Subscribe and listen to the first open source in fintech and banking podcast for deeper dives on our virtual "meetup" and other topics.
Interested in FINOS open source projects? Click the link below to see how to get involved in the FINOS Community.