Join us Wednesday, March 24th at 5:00pm Australian EDT / 2:00am US EDT / 6:00am GMT via Zoom for our next FINOS APAC Open Source in Fintech Meetup on FINOS Symphony BDK for Java & OS to Build a Low Code Platform.
Symphony's Yong Sheng Tan, Developer Relations Technical Lead will talk on the recently contributed open source Symphony BDK for Java. José Pozo, VP of Core Development at Genesis will present on low code application platforms (LCAP) for Financial Markets.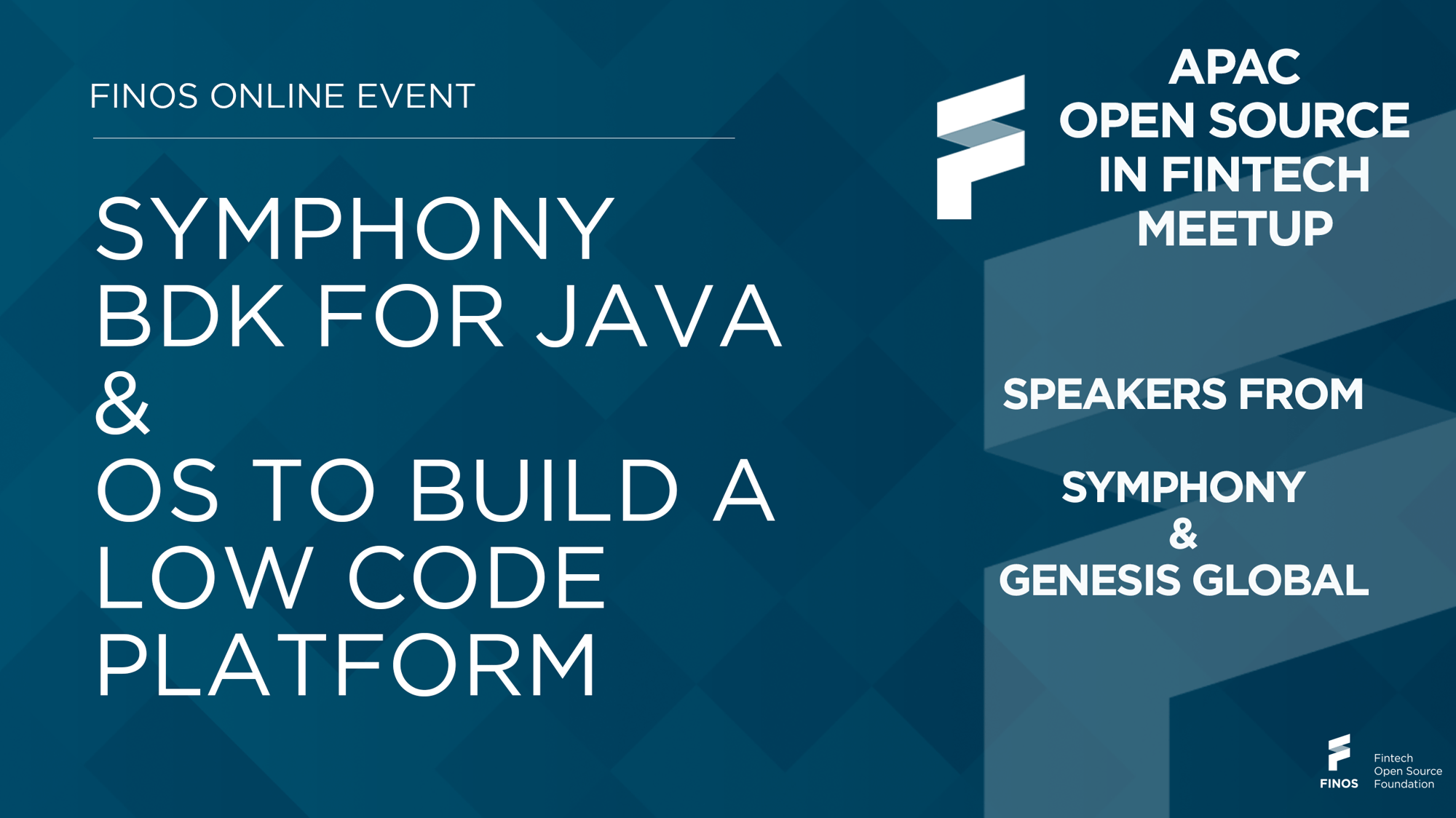 talk 1 - Symphony BDK for Java
Symphony recently contributed its latest version of the Symphony Bot Developer Kit. BDK 2.0 is a library of tools and intelligent API bindings that provides an ultra simplified configuration and authentication setup, intuitive message and room management, customizable message templating, and a new activities API that makes it easy to facilitate bot workflows in Symphony.
The most current release is 2.1.0, available for download at:
GitHub Repo | Download BDK 2.1.0 | Documentation | Training & Certification
Symphony SPEAKER BIO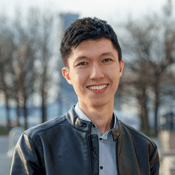 Yong Sheng Tan, Developer Relations Technical Lead, Symphony
Yong Sheng Tan is a financial technology professional excited about delivering solutions that drive efficiency from increased automation, systems collaboration, or workflow re-engineering. Yong has a technical background in software development across web, mobile and desktop solutions as well as a deep appreciation of enterprise architecture and cloud infrastructure. Yong's adept at managing software delivery lifecycles using the Agile methodology and believes firmly in elevating business value as an outcome to improve business-technology synergy.
talk 2 - open source technology to build an constantly evolve a low code application platform
Genesis will be presenting how they used a variety of Open Source technologies to build a Low Code Application Platform (LCAP) for Financial Markets and cover some key Open Source technologies used within the system. They will also talk about some of their future plans for using Open Source technologies including FINOS initiatives that help drive standards and re-use across our industry, such as Financial Objects and FDC3.
GENESIS SPEAKER BIO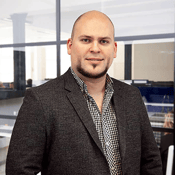 José Pozo, VP of Core Development at Genesis
Jose graduated with a MSc in Computation Software Techniques in Engineering from the University of Cranfield, and a MSc in Computer Engineering from University of Lleida in Spain as well as 1st class honours degree in Computer Systems Engineering from the same university.
Jose is a first-class computer scientist, with over 5 years' experience developing high performance, highly scalable solutions and is the chief architect at genesis. Prior to joining genesis, Jose worked for Misys in London focussed on GPU software development.
Jose currently leads the core development team and has overall responsibility for all Core development within genesis.
NEW: FINOS is rolling out a Community wide single sign on (LFID) based on the Linux Foundation LFX platform, so an LFID will be required for this meetup. LF IDs can be created quickly and easily upon registration by authenticating with your Google, Facebook, GitHub, or LinkedIn account and allows managing all of your interactions and achievements across all Linux Foundation projects.
After registration, you will be sent the Zoom link for the Meetup, as well as a calendar invite as a reminder.
This session will be recorded. All normal FINOS Community Code of Conduct applications apply to this Meetup.

And