Join us Wednesday, August 12th at 11am ET (4pm BST) via WebEx for our next virtual "Meetup".
Guest Speakers: David Watkins, Director at Deutsche Bank and the Waltz Team, will be "Introducing Waltz, an Open Enterprise Project".
Please register below to receive the link to the webinar.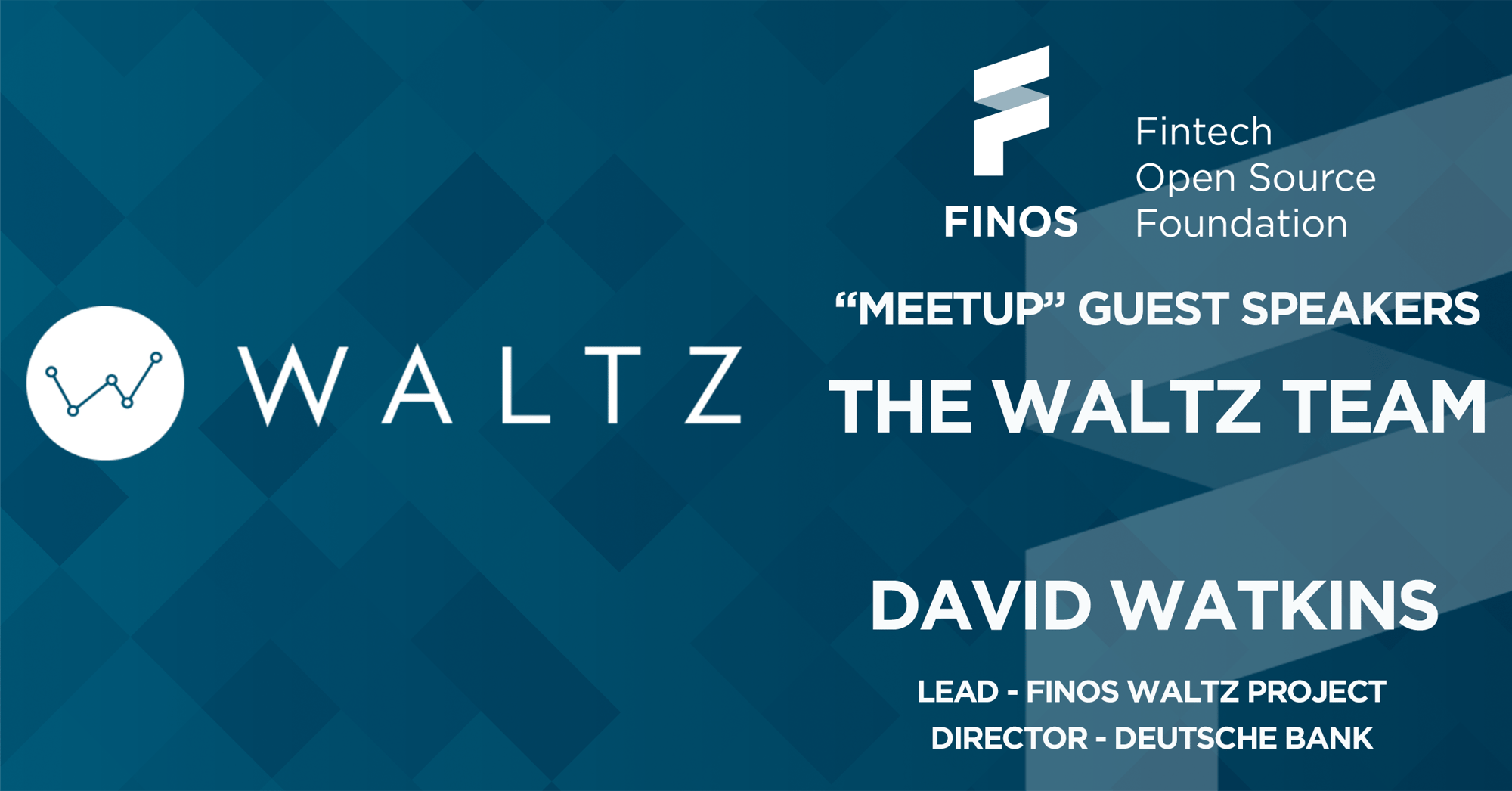 Join for The Waltz Team's Presentation: Introducing Waltz, an Open Enterprise Project - August 12th, 2020
In a nutshell, Waltz is Deutsche Bank's open source project, recently contributed to FINOS, that allows you to visualize and define your organization's technology landscape.
Think of Waltz as a structured Wiki for your enterprise architecture.
A core belief behind Waltz is that technology information should be accessible by everyone within your organization. Furthermore, employees are your best source of information about your technology landscape and should therefore be empowered to enhance and correct data.
Join Dave, Jessica, Kamran, and Mark from the Waltz open source team as they introduce the project, the evolution of Waltz, and what it's like to be open source contributors in banking.
David Watkin's Bio:
David Watkins - Director at Deutsche Bank
David is a London-based director at Deutsche Bank currently working in finance within the Enterprise Architecture group. David primarily works on the FINOS open source Waltz project, which allows organizations to document, visualize, and define their enterprise level technology landscapes
Jessica Woodland-Scott's Bio:
Jessica Woodland-Scott - Technology Analyst
Jessica is an analyst developer working on an open source application, with experience in SQL, Java 8, and AngularJS. Previously she was BA/scrum master for an Agile team. Jessica is a recent graduate from the University of Oxford, with research experience in the Senn and Goodwin groups, specializing in NTE behaviour.
Kamran Saleem's Bio:
Kamran Saleem - Senior Software Developer
Kamran is an experienced senior software engineer with a history of working in the financial services industry. Skills include WPF, HTML, JavaScript, AngularJS, databases, unit testing, and Windows Communication Foundation (WCF). Karmran is a strong engineering professional with a Master of Engineering degree (MEng) focused in Computer Science from Imperial College London.
Mark Guerriero's Bio:
Mark Guerriero - Lead Business Analyst/ Product Manager
Mark is a Singapore-based senior business analyst with a strong foundation working within change in the bank teams. Mark has worked in the banking industry for over 15 years, specializing in analyzing current state problems through to delivering the requirements that meet the needs of the key business stakeholders.
This session will be recorded. All normal FINOS Community Code of Conduct applications apply to this Meetup.
Register Here
The link to the FINOS virtual "Meetup" and calendar invites will be sent to you via email when you register.
Pre-registered attendees will be entered into a drawing for FINOS swag.
Join us Wednesday, August 12th at 11am ET (4pm BST) to learn more! You can add the event to your calendar by importing the FINOS Project Calendar.