Join us and FINOS Member Scott Logic Thursday, July 2nd at 11am ET (4pm BST) via WebEx for a guest presentation for the Open Source in Fintech Event Series - from London.
Guest Speaker: Jonathan Haggarty, Head of Open Banking Technology at NatWest, will be presenting on the "Open Banking, Our Journey".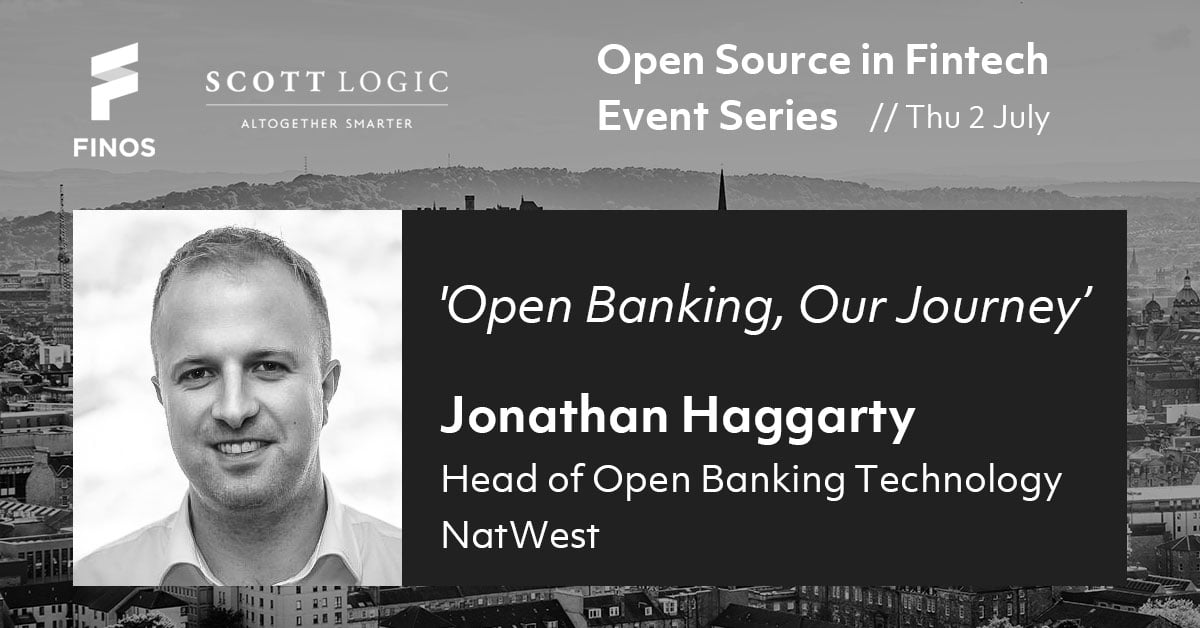 Join for Jonathan's Presentation: Open Banking, Our Journey - July 2nd, 2020

In the space of two years, NatWest has gone from having 0 APIs to serving 10s of millions of hits every month, thanks to the 100s of software development companies that can now integrate with them. The scale of achievement is matched by the scale of the challenge involved in getting there – Jonathan and his team had to enable ten brands, influence the wider ecosystem, and encourage parts of the bank to change their ingrained mindsets. Join this webinar to get some insight into the challenges faced both by NatWest's technical teams and the wider business – and how Jonathan's team led NatWest's move from operating a closed shop to building an API Platform on common standards for the wider fintech community.
This session may be recorded. All normal FINOS Community Code of Conduct applications apply to this Meetup.
The London Open Source Fintech Meetup is organised in partnership by FINOS and Scott Logic.
And