FINOS leadership, along with FINOS Member Whitesource will lead a webinar on November 6th at 11am Eastern Time on Empowering Financial Institutions to use Open Source with Confidence.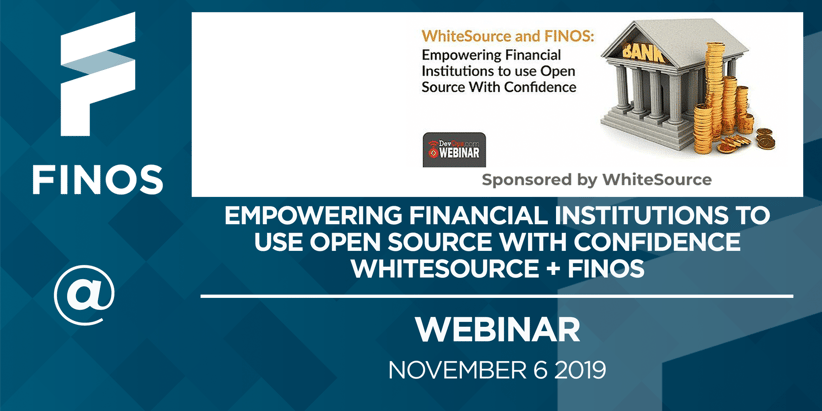 Here's information about the Webinar:
The days when financial institutions relied solemnly on proprietary code are over. Today, even the largest financial services firms have realized the benefits of using open source technology to build powerful, innovative applications at a reduced time-to-market. However, the financial services industry faces strict regulatory requirements that present it with a unique set of challenges, especially when it comes to open source usage (both consumption and contribution).
FINOS is a non-profit organization whose purpose is to accelerate collaboration and innovation in financial services through the adoption of open source software, standards and best practices. Together with WhiteSource, they are able to provide a safe environment for developers to use open source components freely and fearlessly.
Join FINOS and WhiteSource as they discuss:
The challenges of open source usage
The state of open source vulnerabilities management
How FINOS uses WhiteSource to ensure the security and IP compliance of FINOS-produced open source software
Learn more and register for the webinar.