Join our Director of Community James McLeod in London for the next London.JS Meetup.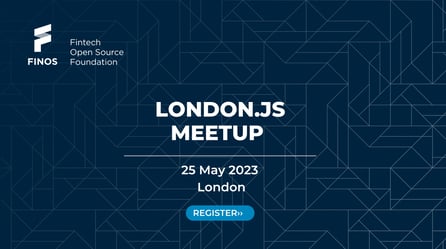 FROM THE ORGANIZERS:
Join London.JS on Thursday 25th May from 6pm at NewDay London

Register now to avoid disappointment as access to London.JS is limited and tickets go fast!

Doors open at 6:00pm, London.JS starts at 6:30pm, with the event ending around 8:30pm.

Our May Talks:
Alex Dollery - Founder, ModularRocks - Simplifying and securing your architecture with ModularRocks


Janine Luk - Solutions Engineer at R3 & Code First Girls Ambassador - From Yacht Marketing to Enterprise Blockchain: Harnessing Technology's New Wave


Viktor Charypar - Tech Director at Red Badger - Raise your hand if you like your CI pipeline



Paul Hammond & Piotr Bryla - New Day
Register here.
NewDay

7 Handyside Street
London