Join our Executive Director Gabriele Columbro as he shares the FINOS journey and how Financial Services is now embracing open source collaboration at the RIOS Open Source Week event in Italy. Sort of a "homecoming" for him but also an amazing opportunity to expand the FINOS community even further in Europe
Join December 1-4, 2020 online for free - register here.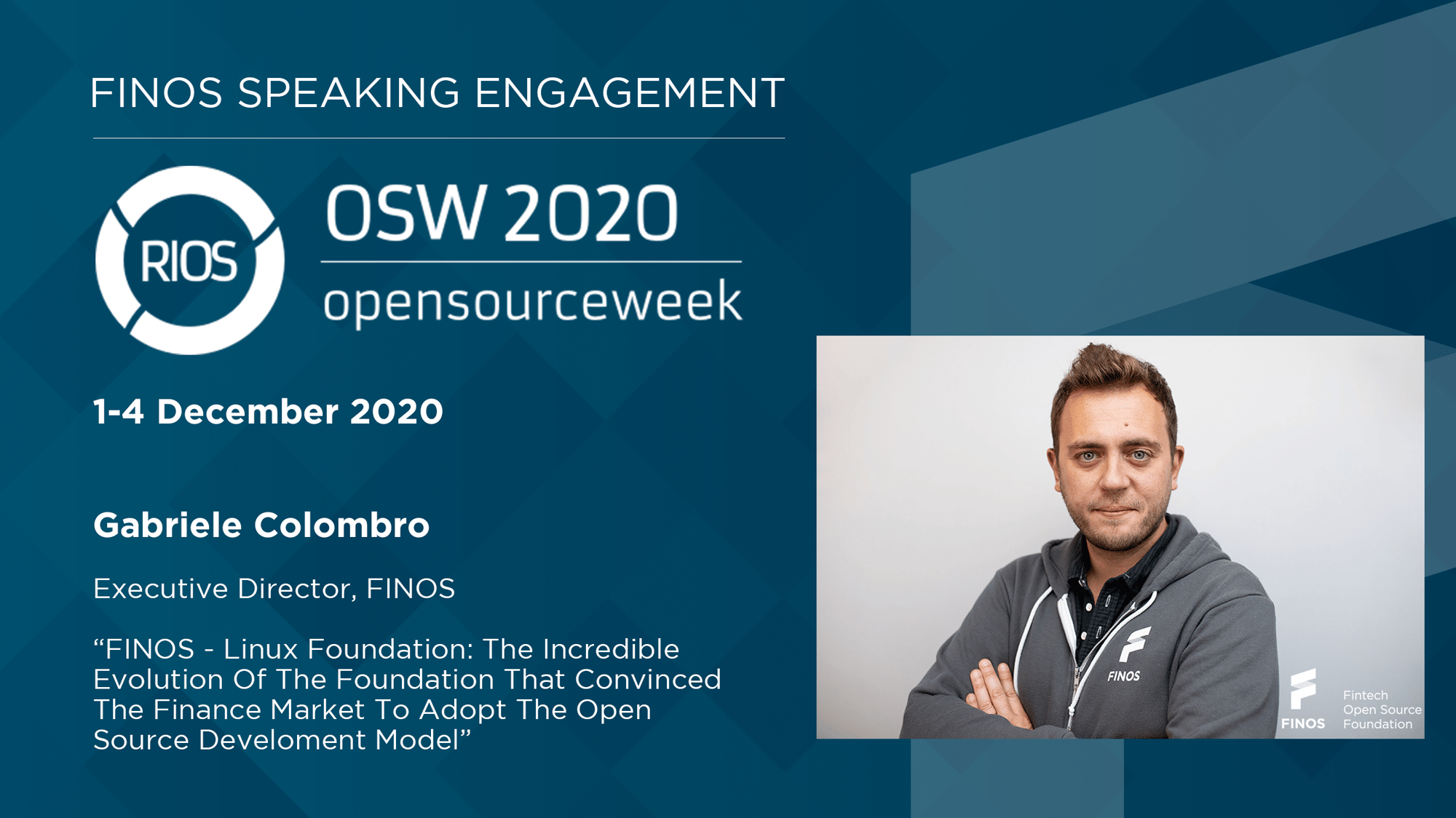 From the Organizer:
The first entirely online RIOS conference dedicated to Open Source world
Cybersecurity, Collaboration, Machine Learning and Artificial Intelligence, Cloud Native, DevOps+Sec, Development, IoT, Augmented Reality, Industry 4.0, BigData, Analytics… all in an Open Source key.
4 days to talk with CTOs, business managers and technicians about how Open Source guaranteed by RIOS is able to cover any technological need of your company.
4 days dotted with content and testimonials of companies that changed their way of making business with Open Source and RIOS.