We're delighted to announce Adrian Hammond, Chief Architect at Red Hat for our Community Spotlight feature.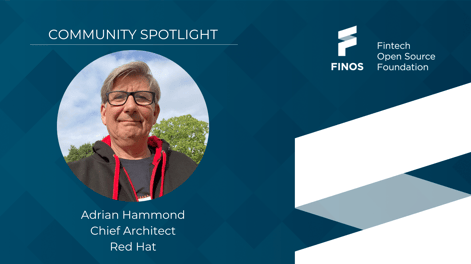 Congratulations Adrian Hammond, Chief Architect at Red Hat UK for leading the contribution of Red Hat OpenShift Configuration Documents for GCP to Compliant Financial Infrastructure.
This contribution provides a validated implementation of Red Hat OpenShift on Google Cloud Platform that meets FINOS Compliant Financial Infrastructures expectations for a highly regulated environment and paves the way for further contribution to provide IaC, testing and automation for a CFI compliant deployment on GCP and other cloud providers.
Thank you Adrian for leading the Red Hat team and for demonstrating that collaboration breeds creativity when working with like minded open source engineers.