Open source in financial services is here to stay. It has developed into the default industry computing model. But two questions remain. First, where are you on the adoption curve? The other is: what can you do to maximize the benefits?
The paper, "Business Value of Open Source for Financial Services Firms," authored by FINOS, Red Hat and Wipro, addresses these points in detail. It outlines the benefits financial services firms can achieve by applying a rational approach to consuming, contributing to and producing open source software. The paper also discusses some of the key challenges. Adopting open source means many things to different people. But at its most mature stage, the essential elements include consumption of, contribution to and publishing of open source. Also, it involves, in some form, the incorporation of the open source development model.
The "bumpy road" mentioned in the title, refers to the open source journey on which companies travel and the experiences along the way that ultimately lead to deriving the benefits of open source. It goes something like this:
Consume open source. Overreact to perceived security and IP issues. Pause. Keep consuming.
Rationalize your usage and start to govern open source very ineffectively.
Start contributing code to a project, so look for experts to help your team understand how to contribute. Find out your engineers have already been contributing - for quite some time. Overreact again. Pause.
Start again to contribute, but this time begin to govern more effectively—somewhat. Realize contributing is actually helping, so it must be time to open source some of your own software. Fail miserably. Overreact (i.e., the open source model doesn't work -the fact you had no plan or resources isn't your fault).
Remember that open source is about collaboration. Bring in some tools, open your repos and firmly believe everyone will just begin working together fabulously.
Fail miserably, but nonetheless, a foothold has been gained and collaboration begins to evolve in some form.
--
Companies have diverging paths about open source at this point: a) they continue consuming in ever larger quantities, b) they contribute at least in some small fashion, and/or c) they continue experimenting with the open source development model. They may try again to open source their own software. Obviously not everyone will have exactly the same experiences, but I've heard versions of this story dozens of times from many financial services companies.
Understanding that the bumps are part of the journey can help you navigate them more effectively and realize that there are some good lessons learned along the way. Anticipating them could smooth out their sharpness a little. The bottom line is that, open source is important to your future, accept that there will be some bumps, but remember, the further you get, the smoother the ride.
To learn more, read the white paper here.
--
About the Author
Andrew Aitken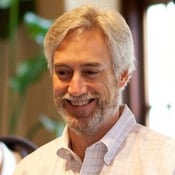 Andrew Aitken is the GM & Global Open Source Practice leader at Wipro. His focus is driving open source adoption for enterprises through differentiated open source services, solutions, strategic partnerships, and ecosystem collaborations. He and his team of open source experts work with customers to deliver business value through open source adoption, to drive business agility, and foster innovation.
He has served as an open source expert to the White House and California Senate and as a guest lecturer for Stanford's Entrepreneur program. He is an investor in Mautic and on the Board of Advisors of various open source companies. He is a past Board Member of OSEHRA, an initiative spearheaded by the U.S. Department of Veterans Affairs to provide cost effective healthcare solutions for veterans through the development of an open source electronic health records community. He has personally worked with organizations such as IBM, Capital One, Thomson Reuters, the U.S. Navy, Microsoft, the government of Japan, and dozens of startups, assisting them with developing their open source strategies.
Mr. Aitken has been a pioneer in the development of governance and commercialization models for open source. He is considered a thought leader in the emerging trend of applying open source development methods to the corporate development and innovation processes, known as Inner-source.