Earlier this month, the Symphony Software Foundation conducted its first public hackathon of the year, in conjunction with Deutsche Bank Labs, Silicon Valley. As our first hackathon outside the major financial hubs of London and New York, I saw it as an opportunity to attract new types of participants and this was a great success - many of the participants had not previously used or heard of Symphony, and many of them did not come from a financial services or fintech background.
Deutsche Bank Labs, Silicon Valley generously hosted us for the event, at their fantastic space in downtown Palo Alto. Here it is, in the calm before the storm: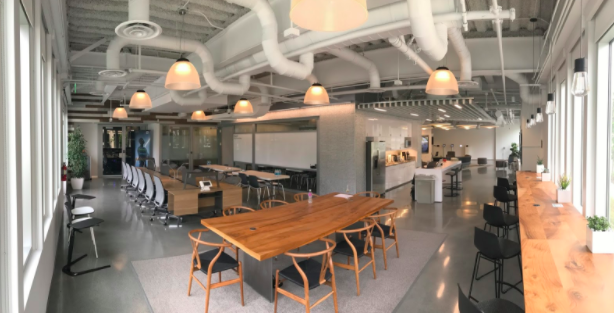 The event attracted approximately 30 attendees, of whom around ⅔ actively participated in the hackathon, across six teams. Each of the teams successfully completed a functioning entry and demoed to the judges at the end of the day - a great result, given that in my experience most one-day hackathons have some attrition due to incomplete entries.
The Deutsche Bank Labs' facilities were put to good use throughout the day: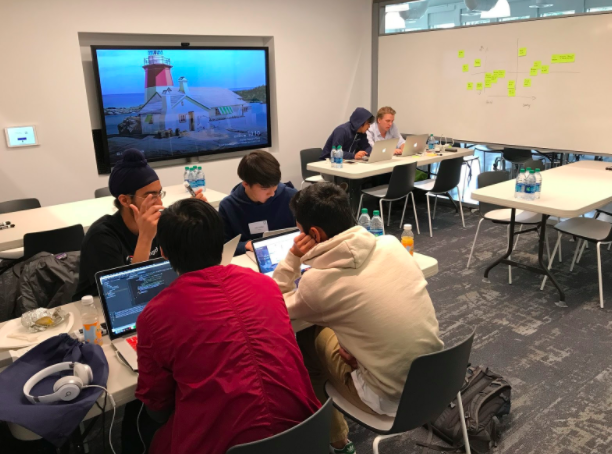 And their delicious catering kept the participants well fueled: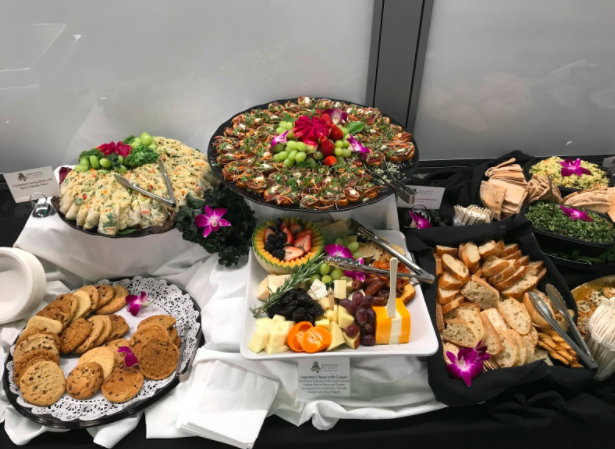 At the conclusion of development, six entries were demonstrated:
I was particularly impressed with the efforts made by the two individuals (Moorthi PV and Glenn Anderson) - it's difficult enough to develop functioning software in a short period of time by oneself, but Glenn and Moorthi faced additional challenges: Glenn, as a senior Symphony LLC engineer, was also also tasked with assisting the other teams with some of the product's more complex extension points; and Moorthi discovered (after several hours!) that LinkedIn has closed off much of its API set behind a partnership paywall, making his original vision impossible to fully implement on the day (he applied for partnership during the event, but didn't receive a response by the end of the day).
The participants were competing for three prizes, across three independent categories:
Best Innovation

, sponsored by the Deutsche Bank Lab, Silicon Valley, with a prize of either an Apple iWatch or a Samsung Gear watch (winner's choice)

Best Integration

, sponsored by Symphony Communication Services LLC, with a prize of a GoPro Hero 5 and accessories

Best Open Innovation

, sponsored by the Symphony Software Foundation, with a prize of a DJI Phantom 3 drone
A panel comprised of Philip Milne from Deutsche Bank, Mike Harmon from Symphony Communication Services LLC, and Gabriele Columbro from the Symphony Software Foundation collectively judged the entries, based solely on each team's presentation and demo (prior to judging, they had not seen any of the entries). Each team had five minutes to present the problem their entry solved, and demonstrate the solution they'd built.
Some highlights were the way the Gunn High School team teed up their chosen business problem: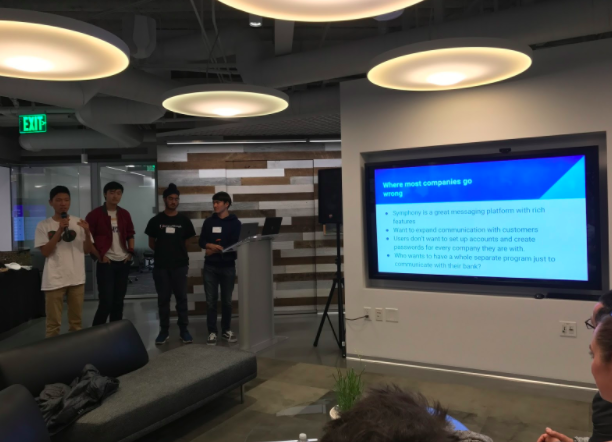 I, for one, wasn't capable of describing product/market fit when I was in high school!
The "UI Polish" entry also received a lot of positive attention, given that some of the "minor" polishing they'd implemented addressed common usability issues with the current Symphony UI (e.g. "mark all as read," "mark all in folder as read"). Unfortunately, they were disqualified for using private Symphony APIs, but nonetheless I'm looking forward to seeing their enhancements appear in an upcoming release of Symphony!
The Mr Roboto team's presentation was very slick, with great use of graphics and visuals to explain both the problem and their solution: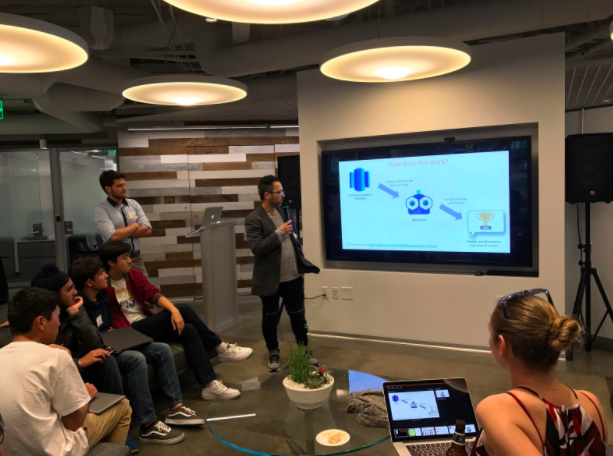 Their solution (presenting usage analytics within the Symphony UI) also attracted a lot of positive attention, but unfortunately they too were disqualified for using private Symphony APIs.
Ultimately, there could only be three winners and after much painstaking deliberation, the judges awarded two teams:
Best Innovation:

SMS Symphony (Gunn High School team)

Best Integration:

GitLab integration (BNY Mellon team)

Best Open Innovation:

SMS Symphony (Gunn High School team)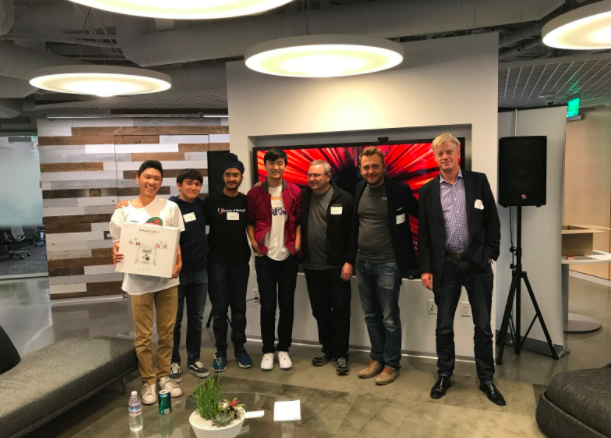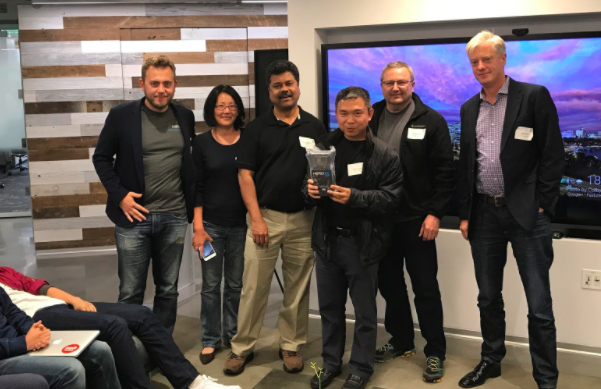 Congratulations to the Gunn High School and BNY Mellon teams!
Finally, I want to extend my sincerest gratitude to the Deutsche Bank Lab team of Rose Renz, Wil Koenig, and Philip Milne.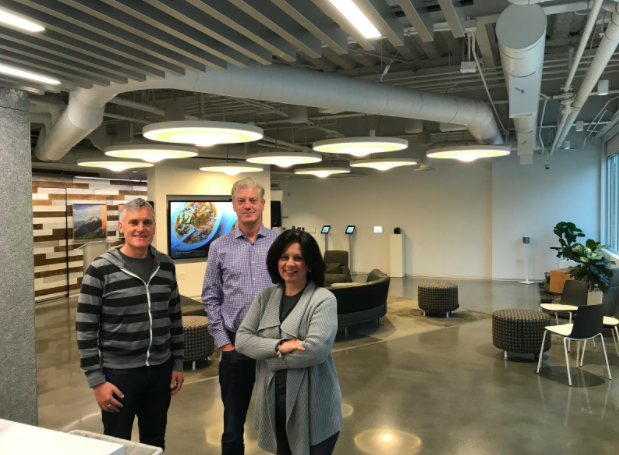 Beyond just hosting the event in their beautiful office and sponsoring a prize, they were an absolute delight to work with as we prepared the event, and on the day itself. Thank you!
Thanks also to Vincent Gurle and the Symphony Communication Services LLC platform engineering team - their support both prior to the event and on the day was absolutely instrumental in ensuring the hackathon ran without a hitch. Thanks Vincent and team!
And if you missed this hackathon, don't fret - we have an offline hackathon, the Open Innovation Challenge, Global, commencing shortly!