This video is from a live panel discussion on August 5, 2020 for the FINOS Open Source Readiness (OSR) project.
Topic: Perspectives on Internal Training of Open Source Matters within Organizations
Panelists: Jennifer Edwards of Deutsche Bank, Sally Ellard of Deutsche Bank, Leslie Hawthorn of Red Hat, Simon Holt of JP Morgan Chase, Tony Wasserman of Carnegie Mellon University, and Matthew Weinstein of Accenture.
The OSR project meets bi-weekly for guest presentations, knowledge-sharing and discussions about open source strategy between financial industry firms solving similar issues on their road to open source readiness. Take a look at upcoming FINOS events like this and join us!
PANEL DISCUSSION
Perspectives on Internal Training of Open Source Matters within Organizations - from August 5, 2020 - Open Source Readiness (OSR) Project
A key component of open source readiness is the readiness of an organization's own team members on open source matters and practices. Developers may need hands-on training on open source development practices and tools. Product managers might benefit from material on distributed software development methodologies. Legal and compliance teams may need to quickly get up to speed on open source licenses.


During our August 5th Open Source Readiness meeting we explored the topic of internal open source training of employees, looking at topics including:
Types of training and courses banks and other financial institutions make available to internal teams. The portion of this training, if any, that counts towards internal annual education requirements.
Types of training and certification requirement banks and other financial institutions impose internally to assess individual developer readiness to be approved to make open source contributions on an institution's behalf.
Discussion of who creates training and external resources available.
Panelists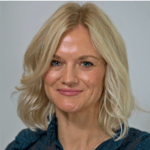 Jennifer Edwards
Internal Communications Business Partner - Group Architecture, Deutsche Bank
Ms. Edwards is a multilingual technology communications specialist with cross-industry experience including Financial Services, Retail, and Aviation. She is currently studying for a Diploma in Crisis Communications.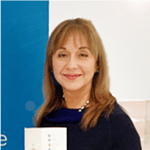 Sally Ellard
Vice President - Group Architecture, Deutsche Bank
Ms. Ellard is currently leading Deutsche Bank's open source software contribution activities, the surrounding governance as well as the software portal and processes function for DB's Group Architecture.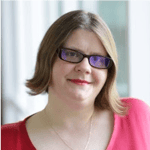 Leslie Hawthorn
Manager - Vertical Community Strategy, Open Source Program Office, Office of the CTO, Red Hat
Leslie Hawthorn has spent the past decade curating and cultivating open source project communities and business strategies for community engagement. Her career has spanned from enterprises to NGOs, including senior roles at Red Hat, Google, the Open Source Initiative, and Elastic. She will share her experiences doing hands on training work with engineers across several employers, and share the best practices she's learned from Red Hat's customers and her fellow employees.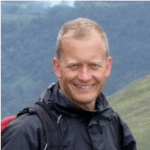 Simon Holt
VP, CIB Architecture Governance, JP Morgan Chase
Mr. Holt is a specialist in Open Source, and part of the JPMC Software & Architecture Governance group, where he brings in required governance and training to encourage contributions within a controlled framework. Simon has 20 years of Financial Services experience across JPMorgan, Barclays, and American Express with experience in System Administration, Application Management and now Technical Architecture.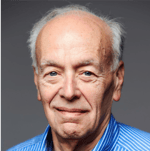 Tony Wasserman
Professor of Software Management Practice, Carnegie Mellon
Anthony I. (Tony) Wasserman has been a Professor in the Software Management program at Carnegie Mellon University's Silicon Valley campus since 2005. His research is focused on evaluation, adoption, and use of open source software, including the creation of the OSSpal and FLOSSbok projects. Prior to that, he divided his career between academia and industry.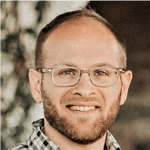 Matthew Weinstein
Director, Legal - Patents & Open Source, Accenture
Mr. Weinstein is in-house counsel to Accenture for technology and IP matters. One of his roles is to lead and mentor our open source legal team and advise on all open source governance, licensing, and client contracting issues for the company. He has over a decade of experience in private and corporate practice, focused on IP strategy, product counseling, litigation and dispute resolution, IP and commercial transactions, and open source matters.
Interested in this FINOS open source project, or any of our other projects? Click the link below to see how to get involved in the FINOS Community.