FINOS' recent report on The State of Open Source in Financial Services highlighted a number of key insights into open source leadership, governance, collaboration and much more.

One of the key findings indicated that firms could benefit from making open source part of their strategy and culture with clear leadership and communication. The results show that 50% of respondents had a leader for fostering an open source culture within their firm. So there's definitely room for more organizations to embrace the concept.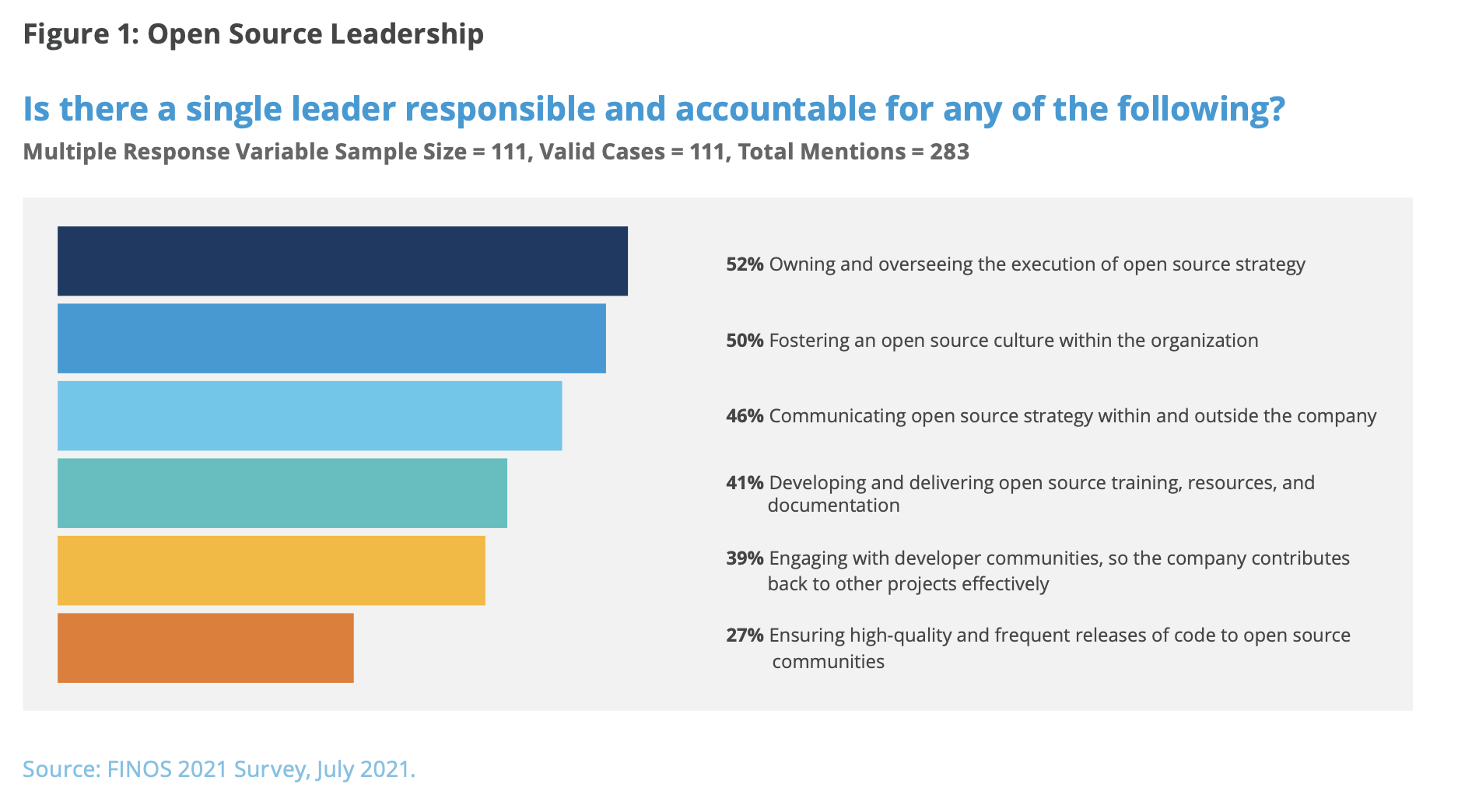 The report states that 12% of respondents have no identified leader for open source and 10% did not know. In order to move forward, it's important to have a consistent approach to open source leadership across multiple stakeholders that leverages multiple internal communication channels.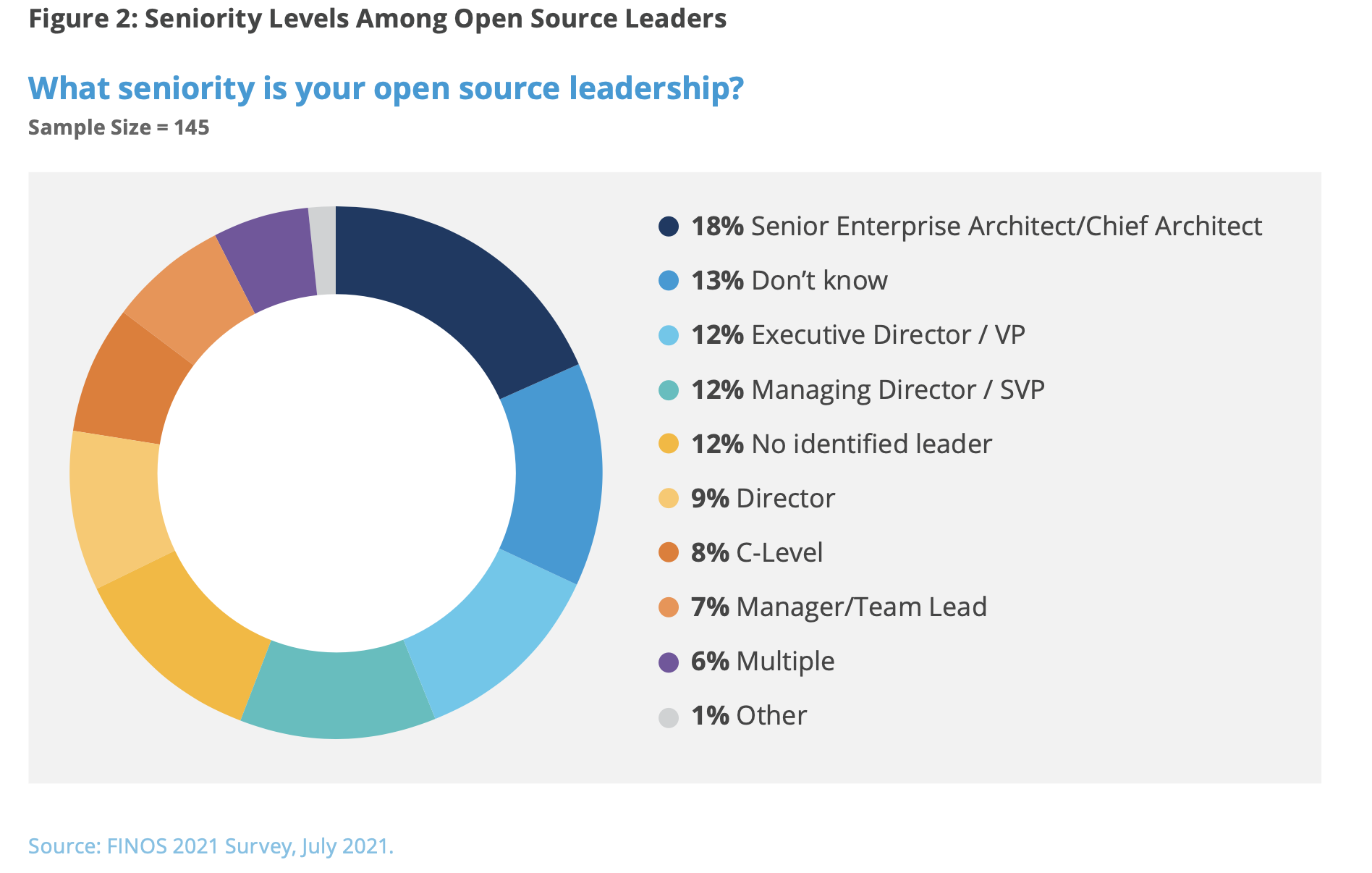 "Open source impacts multiple areas of corporate strategy. Having a strong leadership endorsement with clear communications, inbound and outbound are critical to the successful implementation of open source in the organization". Gilles Gravier, Director, Open Source Strategy Advisor - Wipro Open Source Program Office

The report suggests the following in establishing open source leadership within your organization:
Appoint an open source leader and communicate this widely.

Establish an Open Source Program Office that encompasses individuals from across the business, including technology, architecture, business, legal, compliance, procurement, security, etc.

Dedicate full-time staff who can steward open source and best practices within your organization.

Define an initial open source strategy that sets out near, medium, and long-term goals and targets.
The benefits of open-source are widely reported including reduced cost, increased innovation and more. Therefore it's key to ensure clear communication and leadership to reap the full benefits of open source activities.
To learn more download the full report here