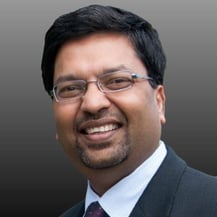 Melvin Conway, a computer programmer, introduced the following relating to modular programming way back in 1967:
organizations which design systems ... are constrained to produce designs which are copies of the communication structures of these organizations.
Interesting, isn't it? What is even more interesting is that this correctly reflects the systems most financial institutions have built and continue to build even today.
This form of system development may still have some validity if you believe that each department and/or profit center should have the autonomy to get what they want in the best way possible for them.
If you ask a Chief Information/Technology Officer or a Chief Operating Officer, they may have a different view. If not, they should for efficiency reasons, especially given that the banks are faced with reduced IT budgets now for years. There must be an effort to make a financial system asset class neutral, that supports entire chain of pre-trade, trade and post-trade functions, from front office to back office.
An asset class-neutral system, such as The Beast®, has four key component layers.
A data layer that brings in

a

multitude of data, in

a

multitude of formats, normalizes and makes it available downstream.


A presentation layer that provides a quick and easy front

-

end technology that supports all browsers, desktops, mobile devices and Excel, along with a very powerful authentication, authorization, entitlements and audit trail layer.


An application layer that helps create and manage

the

state and life cycle of applications,

as well as

their resilience, recovery and load balancing.


A versatile Integration layer that allows external components to be brought in irrespective of how various modules are built, using whatever technology and whatever platform, utilizing various connectivity protocols such as web services, micro

-

services, TCP/IP, FIX, MQ, DB or any custom protocols available.
A key component to building an asset class-neutral system lies in also having a truly powerful asset class-neutral product data model and a clear separation of data and display—no business logic in display! A high-performing and scalable core distributing messaging infrastructure is the key as well. That is The Beast® for you, pun intended.
Symphony, with its collaboration platform, chat system and open framework for application integration, and the Symphony Software Foundation, with its goal of bringing various components that are applicable to the financial industry in an open source manner, is helping towards building a framework that can truly be an asset class-neutral infrastructure for any financial institution.
A global asset class-neutral, pre-trade, trade, post-trade system is not a myth! It is doable.
Ashok Mittal is the president and co-founder of The Beast Apps, a silver member of the Symphony Software Foundation.