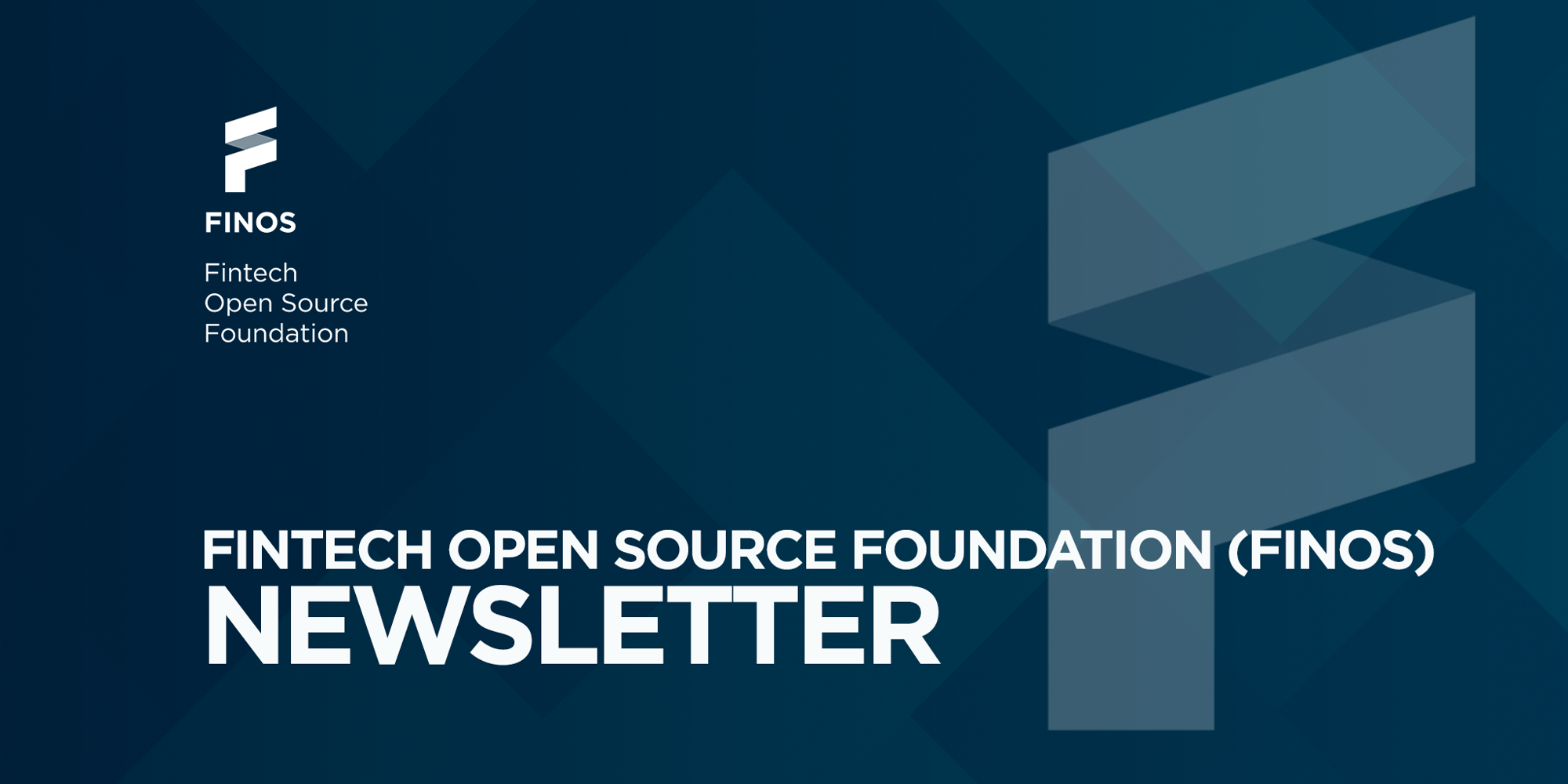 FINOS QUICK UDPATE
1 February 21
Happy Tuesday and Welcome to February!
Tomorrow we start the year with our FINOS Q1 All Community Call!
And as always, we like to share ways for you to engage with the FINOS Community and our projects.
2 FEBRUARY - Q1 ALL COMMUNITY CALL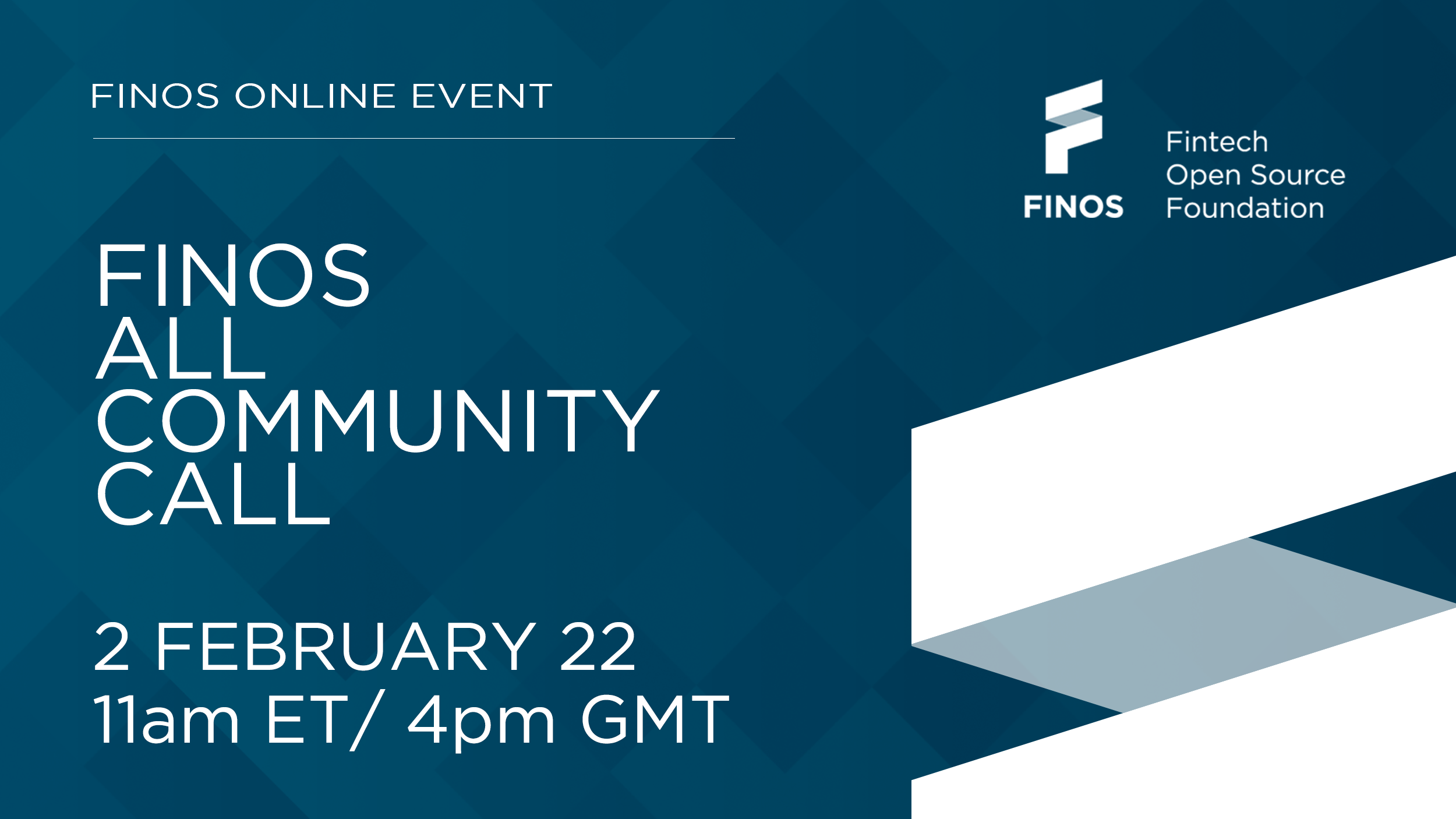 Register now to join the FINOS 2022 Q1 All Community Call where FINOS, plus FINOS Projects and SIGs, will provide updates on what's coming up in 2022.

Presenters include Gabriele Columbro, FINOS Executive Director, the FINOS team and FINOS maintainers from the wider FINOS Community.

During the call you'll hear feedback from the FINOS 2022 Q1 FINOS Governing Board meeting, plus updates from the following FINOS Projects and SIGs:



Register now to join the FINOS 2022 Q1 All Community Call and we look forward to seeing you on February 2nd at 11am ET / 4pm GMT.



Quick FINOS Updates
We're Hiring - Come Join Us
Senior Technical Architect, FINOS
We're Growing - Welcome New Members
We're Reflecting - 2021 Set The Stage For An Incredible 2022
Executive Director Columbro's 2022 Message
We're Upskilling - Podcast Starts Back Up On Thursday
Open Source in Finance Podcast (New Episodes Start Thursday)
Open Source Readiness Panel - Risk & Opportunity in OS Contribution (Video)
LEARN MORE
This Week at FINOS Blog - See what is happening at FINOS each week.
FINOS Landscape - See our landscape of FINOS open source and open standard projects.
Community Calendar - Scroll through the calendar to find a meeting to join.
FINOS Slack Channels - The FINOS Slack provides our Community another public channel to discuss work in FINOS and open source in finance more generally.
All FINOS Project Good First Issues - A good place to start contributing to, and making a difference in, open source in financial services is by taking a look at the FINOS Good First Issues (GFI) List on GitHub.
Project Status Dashboard - See a live snapshot of our community contributors and activity.
Events - Check out our upcoming events or email marketing@finos.org if you'd like to partner with us or have an event idea.
FINOS Virtual "Meetups" Videos & Slides - Access replays of our virtual "meetups" based around the FINOS Community and Projects since we can't all be in the same room right now.
FINOS Open Source in Finance Podcasts - Subscribe and listen to the first open source in financial services and banking podcast for deeper dives on our virtual "meetup" and other topics.
Interested in FINOS open source projects? Click the link below to see how to get involved in the FINOS Community.