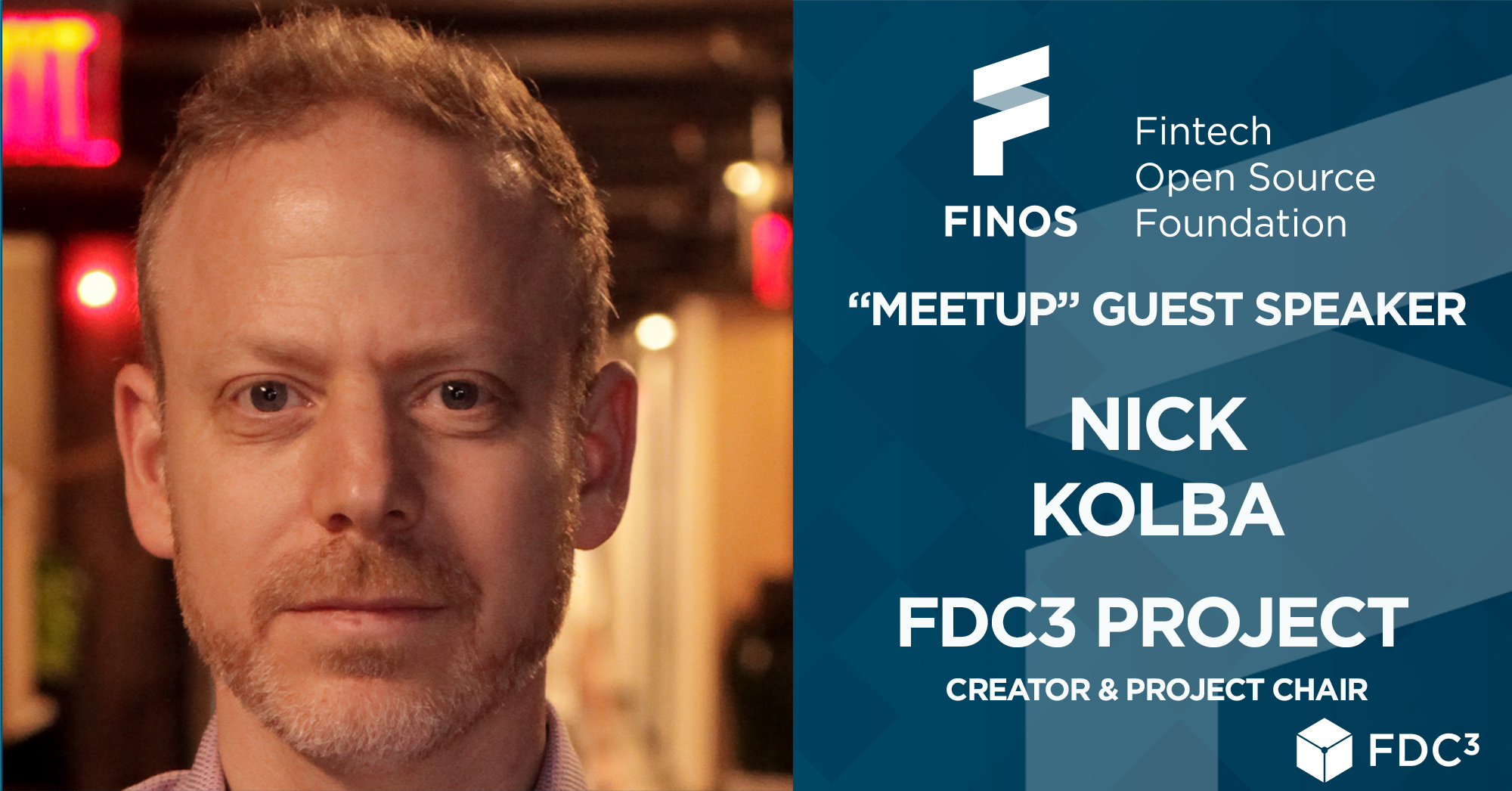 Join us Wednesday, April 1st at 11am ET (4pm BST) via WebEx for a guest presentation for our FINOS "Meetup".
Guest speaker: Nick Kolba, Creator and Chair of the FDC3 Project, will be presenting on the FDC3 1.1 standard release and the open source collaboration behind the project.
Please register below.