Join us on 30 January for the inaugural event of the London Open Source Fintech Meetup, with three fantastic speakers - brought to the community by FINOS and Silver Member Scott Logic.
.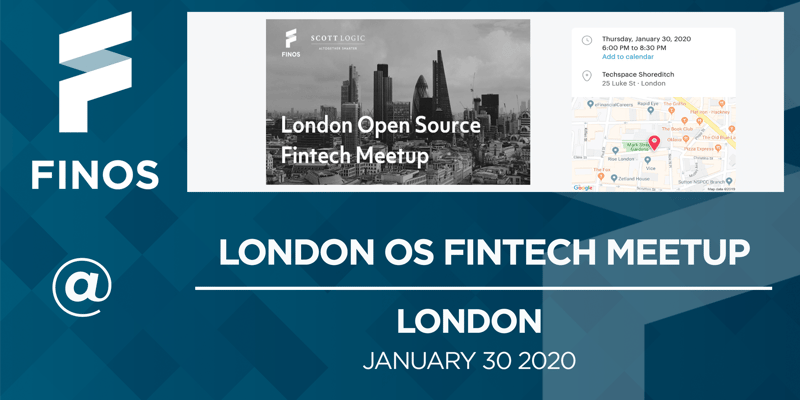 Speakers:
• Adam Mcmurchie, Head of DevOps, Chief Security Office, Barclays
• James McLeod, Director of Community, FINOS
• Stephen Diehl, CTO, Adjoint
AGENDA
6:00 // Arrival, pizza and refreshments
6:30 // Welcome from Colin Eberhardt, CTO of Scott Logic
6:35 // The benefits of the FINOS Open Developer Platform // James McLeod
The Open Developer Platform is an OSS delivery pipeline offered to all FINOS members and is composed of DevOps tools and mechanisms that keep engineers safe whilst contributing to Fintech Open Source. James's talk will focus on the platform and benefits of ODP and how FINOS is delivering a system that allows financial services firms to join global open source delivery.
7:05 // How to simplify and transform enterprise financial operations by combining open-source software and Open Banking APIs // Stephen Diehl
In this presentation, Stephen will introduce Adjoint's approach and motivations for open-sourcing. He will cover the technical, cultural and commercial benefits for the company, its staff, partners and clients. He will also talk about how to build commercial products using open-source technology components and Open Banking APIs; and how this brings digitisation, speed, efficiency and controls to financial operations in ways that were hitherto infeasible.
7:35 // Break
7:45 // Intelligence as a Service (AIops & DevOps) // Adam Mcmurchie
In this presentation, Adam will showcase a one-size-fits-all, five-year roadmap to guide businesses big and small into a successful DevOps-enabled AI transformation. He will also explore Dynamic Banking – the first major wave of AI finance-centric innovations from slim predictive fraud engines to frictionless banking IPB micro-apps. Finally, he will report on the progress being made across the globe towards the second major wave of AI, and what this means for finance as a whole.
8:15 // Q&A
8:30–9:00 // Networking and refreshments
______
Places are limited, so please book your place early. If you find that you are no longer able to make it, please do come back and release your place so that it can be offered to someone else.
The London Open Source Fintech Meetup is organised in partnership by FINOS (
https://www.finos.org/
) and Scott Logic (
https://www.scottlogic.com/
).
Learn more and register for the Edinburgh Open Source Fintech Meetup.
LOCATION:
TECHSPACE SHOREDITCH
25 Luke St, Hackney, London EC2A 4AR, UK