FINOS leadership will be moderating a panel on November 13th & 14th, at GitHub Universe, in San Francisco. The panel will be on Adapting Company Culture in a Revolutionizing Financial World.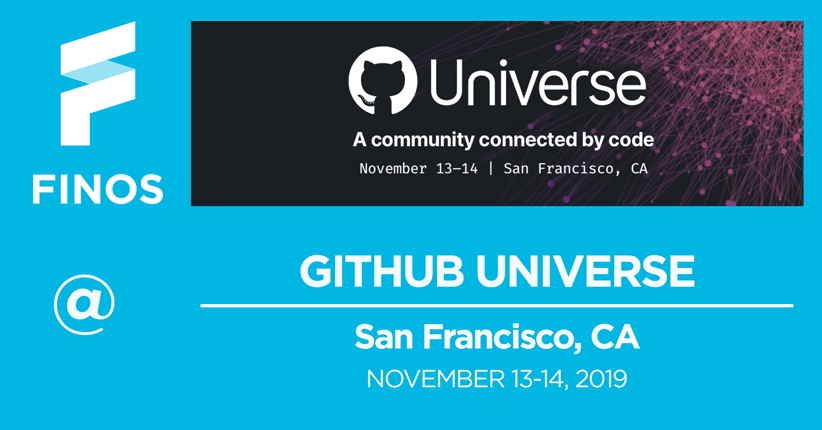 Here's information about the Panel Discussion:
Panel: Embracing open source in financial services
This fireside discussion with leaders from some of the biggest and most secure financial services firms in the world will expose achievements, best practices, and some pitfalls along the way to embracing open source. Hear representatives from these teams share the successes and challenges they've overcome as they've integrated open source technologies, methods, and culture into its daily business operations. You'll also hear insights from the just released State of Financial Open Source Survey (sponsored by the FinTech Open Source Foundation and GitHub) to better understand how industries, specifically financial services, are adopting open source.
Here's some information about the conference from the promoters:
Join a community connected by code and turn ideas into innovations.
Connect with experts
Hear from industry experts and influencers on stage, in workshops, and over coffee across two days of talks and events—or get answers from our team at the Ask GitHub booths.
Find your community
Put a face to a username and meet the developers and open source maintainers your code depends on. Connect with people you've worked with in the past or find new contributors for your next project.
Explore what's next
See what's to come in software and hear about GitHub's newest products, features, and programs. From frameworks to methodologies, learn the tools and technologies teams are using to push their code forward.
Learn more and register for GitHub Universe 2019.
Palace of Fine Arts
3601 Lyon Street
San Francisco, CA
94123