FINOS leadership will be speaking on October 13th-15th, at All Things Open, in Raleigh, NC. More information about FINOS involvement will be announced soon.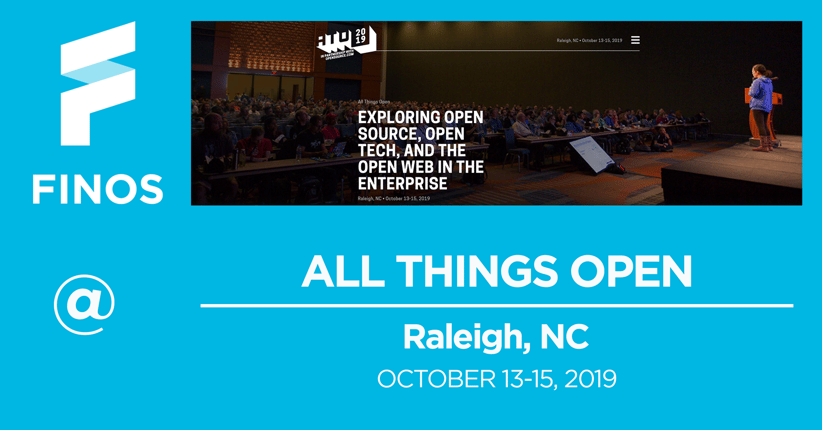 Here's some information about the conference from the promoters:
All Things Open is the largest "open" technology event on the East Coast of the United States. In 2018 nearly 4,100 attended from 40 U.S. states and 24 countries.
The seventh year of All Things Open will once again feature some of the top technologists and decision makers in the world discussing the topics of open source, open technology, and the open web in the enterprise. Three days of programming will feature the Inclusion in Open Source and Technology event on Sunday, October 13 as well as traditional keynote and session talks on Monday October 14 and Tuesday October 15. Nearly every major technology company in the U.S. will be represented.
Learn more and register for All Things Open - Raleigh, NC 2019.
Raleigh Convention Center
500 South Salisbury Street
Raleigh, NC
27601