ControlPlane, Ergonautic, and FINOS invite you to "Fintech Cloud Native Security", a social gathering for conversations about the future of open source technology in financial services.
Registration form is below!
An evening of conversations about cloud native security in financial services focused on open source ecosystems and their communities of practice. We'll explore what is practical today and what is possible tomorrow. Understand and focus on the technical and organizational dynamics that everyone faces with a group of practitioners and peers. Hosted by Andrew Clay Shafer of Ergonautic, Andrew Martin & Andres Vega of ControlPlane with Julia Ritter of FINOS in attendance.


The accelerating pace of technology creates internal and external challenges to the status quo. Security is not a destination but an ongoing vigilance. Security is never going to be solved. Tools can only be as good as their user and we're also facing adversaries who evolve. Can we do to maximize security while also enabling the business? Can we move faster and safer? Where are we now and how do we prepare for the future?
During this event, we will help each other with an open dialogue about modern security in financial services with a spotlight on holistic platform automation and socio-technical practice. Share your experience and absorb the experience of others, highlighting important milestones, outcomes, and impact. The discussion will expose the group to projects and practices which should be helpful today and going forward.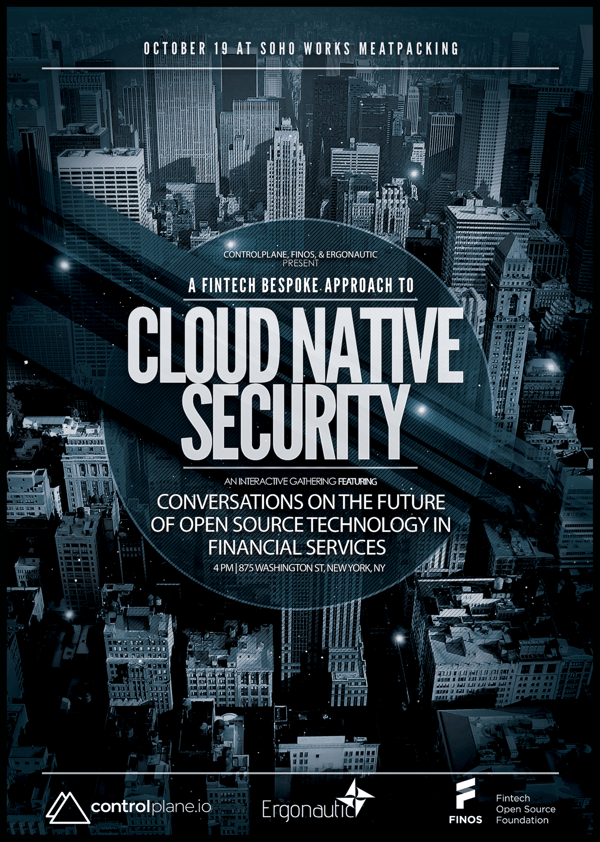 Soho Works Meatpacking, 875 Washington Street, NYC