FINOS CTO, Jane Gavronsky will be speaking at the Symphony Innovate 2021 on November 2, 2021.
She will be on a panel on FDC3 - More details to come soon!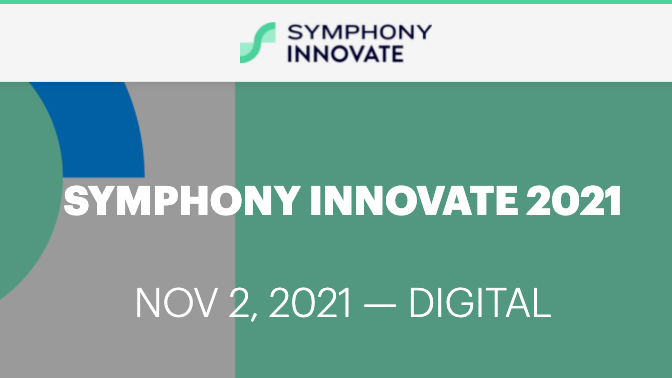 From the organizers:
Symphony Innovate 2021 will bring together hundreds of key financial and technology experts from all over the world into a single, digital venue to discuss recent industry transformations, unlock powerful workflows, and connect with purpose.
Symphony is holding a concurrent invite-only conference in New York - capacity is limited due to COVID restrictions. If interested in joining, please contact your Symphony representative.