FINOS Executive Director, Gabriele Columbro will be speaking at the 2021 Open Source Summit on September 27, 2021.
His talk is entitled, "It's All About the Strategy: A Brief Story of the Open Source Renaissance in Financial Services"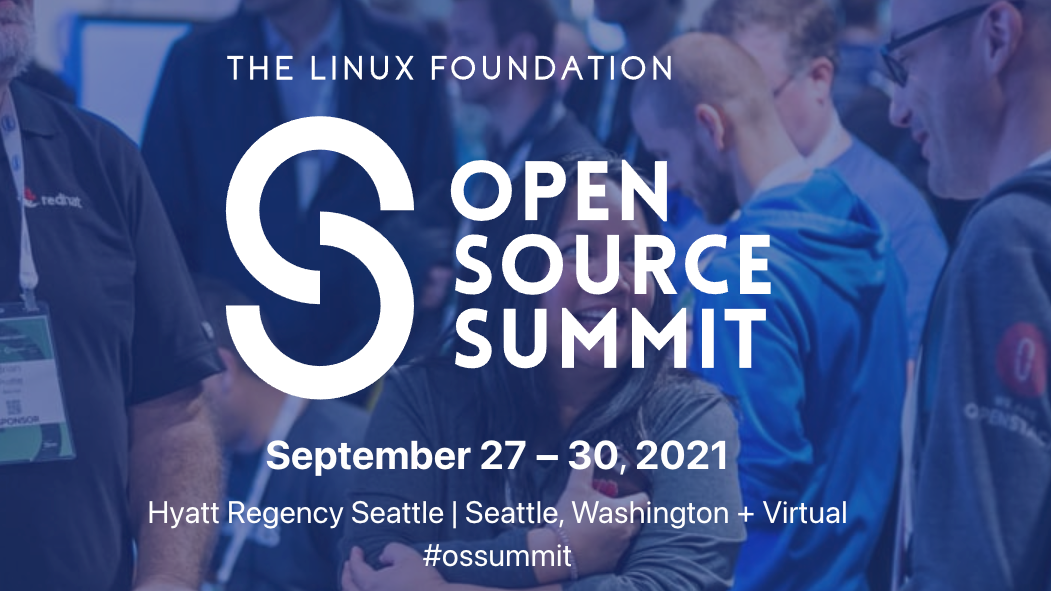 From the organizers:
Open Source Summit + Embedded Linux Conference 2021 is moving to Seattle! Mark your calendars, and plan to join – in person or virtually – September 27-30!
The Event Experience
Open Source Summit connects the open source ecosystem under one roof. It's a unique environment for cross-collaboration between developers, sysadmins, devops, architects and others who are driving technology forward.
Get Inspired
Join over 2,000 developers, technologists and industry experts in an exchange of ideas on the latest trends in open source and open collaboration, how to navigate the open source landscape, and how open source is shaping innovation.
Connect With Peers
Attendees have a variety of ways to collaborate and share ideas with their peers, learning how to help create richer open source communities, growing your technical skills, hacking together in the developer lounge, and much more.
Gab's Talk: It's All About the Strategy: A Brief Story of the Open Source Renaissance in Financial Services
While adoption has been on par with other industries, financial services has been historically lagging behind in Open Source contributions and engagement in the Community. This has been largely due to the highly regulated and competitive nature of the industry creating a cultural environment that didn't encourage or enable - or frankly saw the value in - open source contributions. Over the last 5 years, the context is drastically changing, as the industry experiences an open source renaissance, that culminated in major open source contributions from firms of the likes of Goldman Sachs, JPMorgan Chase, Morgan Stanley, Deutsche Bank, and Citi to FINOS, the Fintech Open Source Foundation. In this session, Gabriele Columbro, Executive Director of FINOS, will walk you through the key milestones that brought the industry here, highlighting critical factors, motivators and proven-to-be-successful tactics that have brought historically very conservative firms to embrace open collaboration. As a bonus, Gabriele will share initial highlights of the first annual State of Open Source In Financial Services survey run by the FINOS in collaboration with the Linux Foundation research in 2021.