Join us for The Crux Summit: Fall 2020 November 17-19.
FINOS Executive Director, Gabriele Columbro will be speaking Wednesday, November 18th with on a panel titled "Build, Buy, and SaaS | Evaluating the Different Data management Paths" at 10:00am ET / 3:00pm GMT.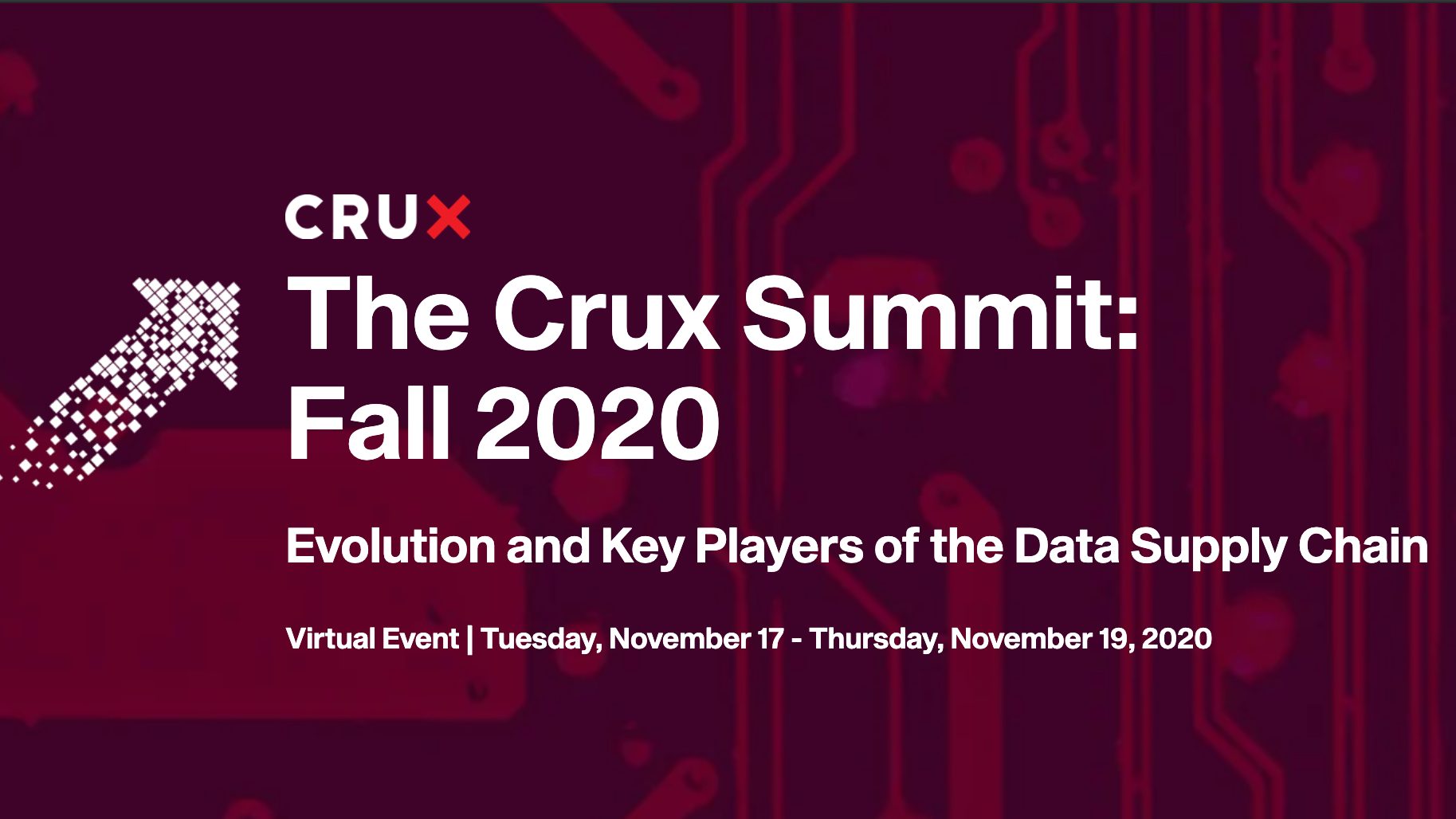 Panel Details:
Date:

Wednesday, November 18, 2020

Time:

10:00 AM – 10:45 AM ET

Title:

Build, Buy, and SaaS | Evaluating the Different Data Management Paths

Current Session Description

:

Session will discuss modern data management techniques and explore what works best for different organizations.
More information from the organizer:
The Latest in Data Discovery, Distribution, and Management
For years, financial companies have spent billions of dollars and countless hours managing their data infrastructures in a costly and inefficient manner. We've entered an era where data is becoming ubiquitous and cloud technology has given rise to a new data supply chain. While these have resulted in greater insights and technical efficiency, so have the challenges associated with discovering, ingesting, and managing large amounts.
At the center of this new ecosystem, many key players have developed solutions that make data more readily and easily available for ingestion. We are pleased to invite leading practitioners and thought leaders to share their insights and discuss key learnings made in their work across the evolving data supply chain.
Join The Crux Summit: Fall 2020 here
ONLINE