The Second Annual Global COSS (Commercial Open-Source) Ecosystem Conference: Join this year from the comfort of your home, online!
FINOS Executive Director Gabriele Columbro will be speaking at this event.
Join November 4-6, 2020 online for free - register here.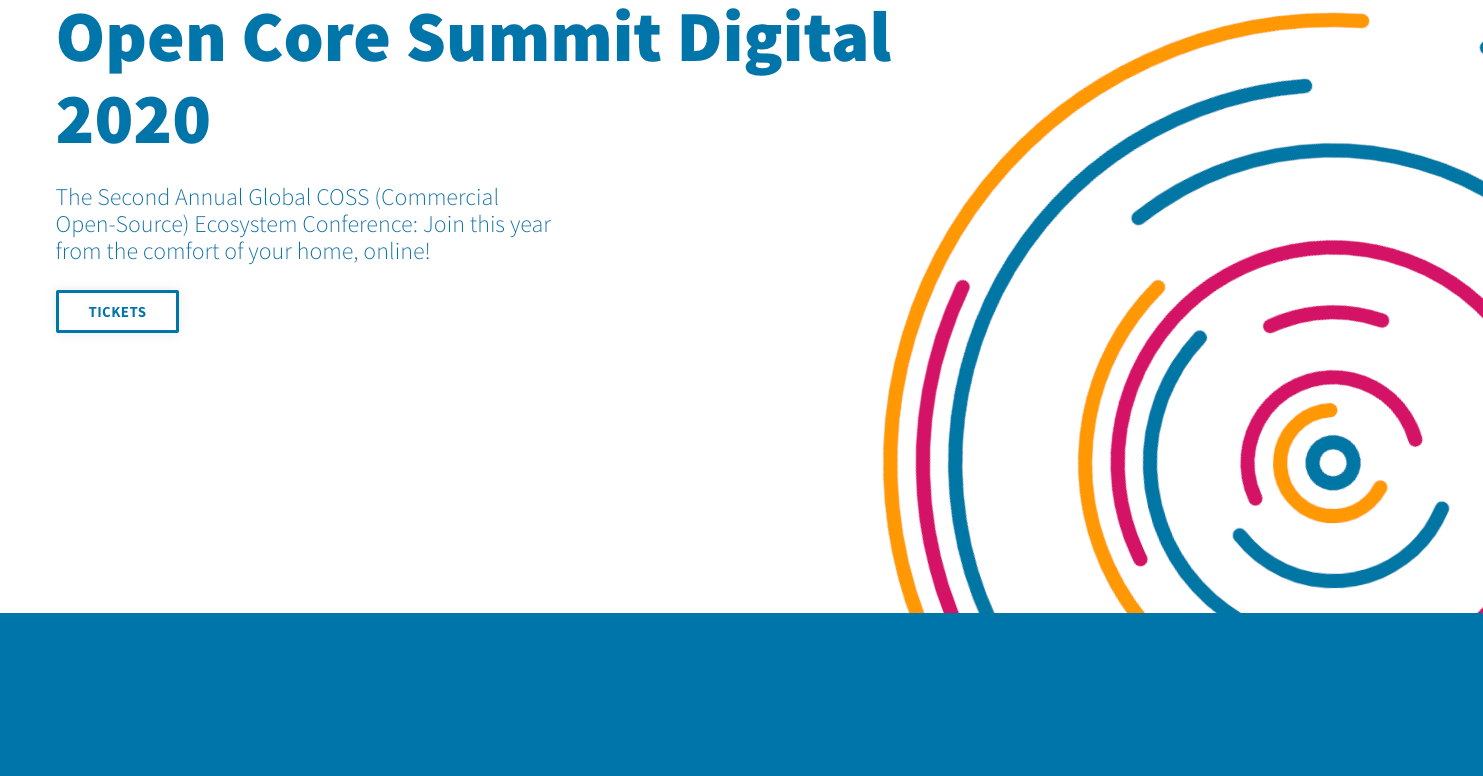 From the Organizer:
3 Days, 10K+ Attendees, 50+ Sponsors, 200+ Speakers, 10+ Breakout Tracks, Around-The-World
We are thrilled to welcome you to join the COSS ecosystem community conference! This year, the second OCS is going totally digital and happening online. We expect 10,000+ attendees, 200~ speakers, 50+ sponsors, 10+ tracks and more. OCS 2020 Digital will be produced on a new digital conference platform that offers engaging, immersive networking, lead generation, learning opportunities and more facilities that webinars and traditional video streaming events have never provided before.

What is Open Core Summit?

Open Core Summit (OCS) is the world's ecosystem conference focused on accelerating the democratization and distribution of knowledge in the the rapidly growing COSS (Commercial Open-Source) category leveraging the power of FOSS, Open Core oriented platforms in service of unlocking differentiated, capital efficient, positive-sum communities of the future!

Who should attend?

OCS brings together builders, founders, enterprises, software and hardware developers, investors, analysts, team members and everyone excited and keen to learn, meet and collaborate on all things at the intersection of Open-Source and business.