Join us for the PL 12 Mojaloop Community Event October 19-23.
FINOS Executive Director, Gabriele Columbro will be speaking Tuesday, October 20th with Mojaloop Foundation Executive Director, Paula Hunter at 10:50am ET / 2:50pm UTC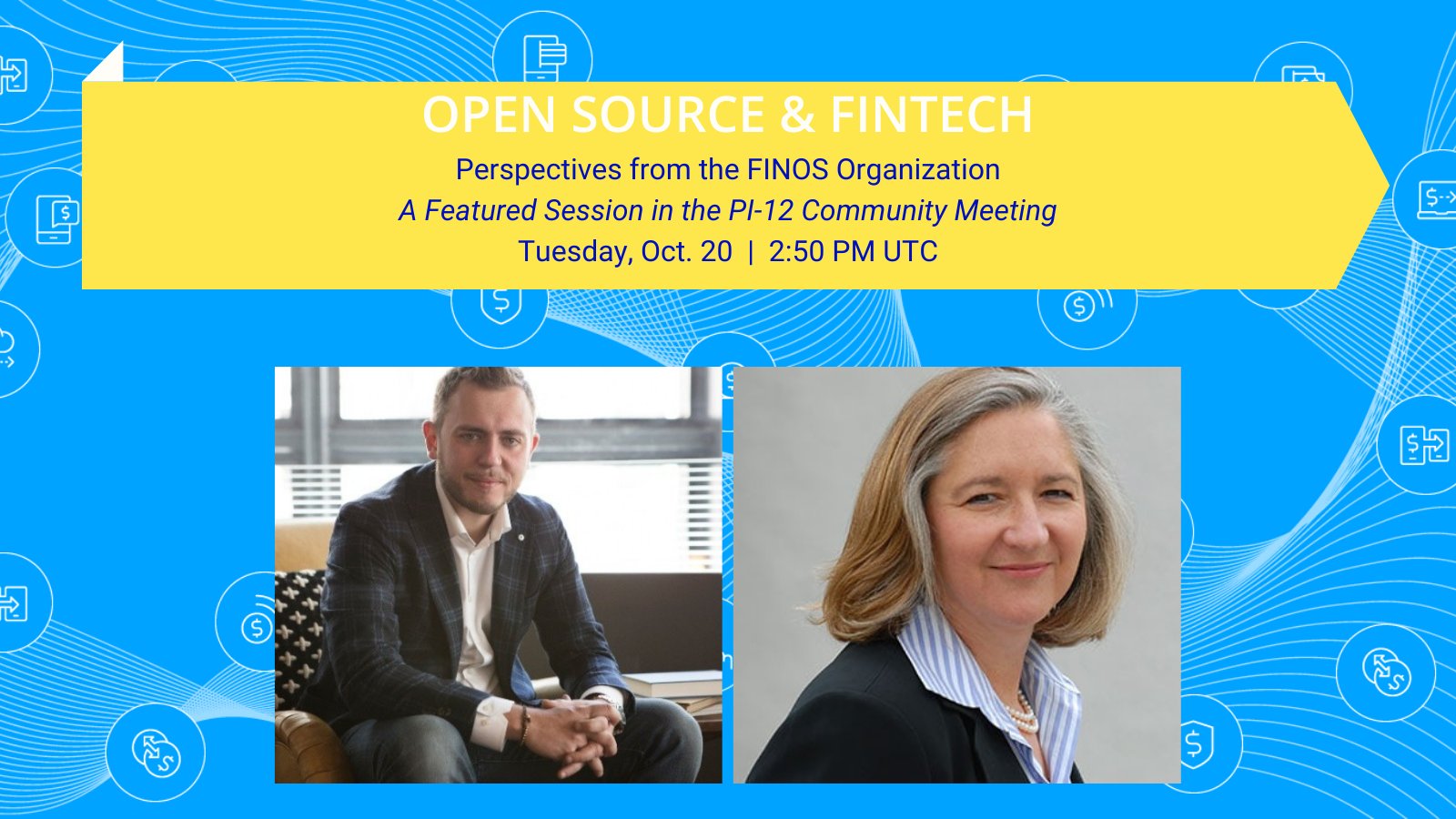 More information from the organizer:
Open Source and FinTech - Perspectives from the FINOS Organization
A discussion with Gabriele Columbro - Executive Director, FINOS and Paula Hunter - Executive Director, Mojaloop Foundation
Registration for the Mojaloop Online PI-12 OSS Community Meeting October 19-23 is now open. Attendees will have the opportunity to catch up on development updates, have the opportunity to contribute to the development roadmap, connect with other players in the ecosystem who are deploying Mojaloop, or integrating it into their tools and services.
This will be a five-day, live-stream, interactive online convening and all sessions will be recorded and posted as soon as possible. This event is free, but registration is required.
Join the Mojaloop Foundation Event here
ONLINE