Join us September 15th and 16th at the InnerSource Commons Fall 2020 Virtual Summit - North America. On Wednesday, September 16th, James McLeod, FINOS Director of Community, will lead a panel discussion on InnerSource in Financial Services.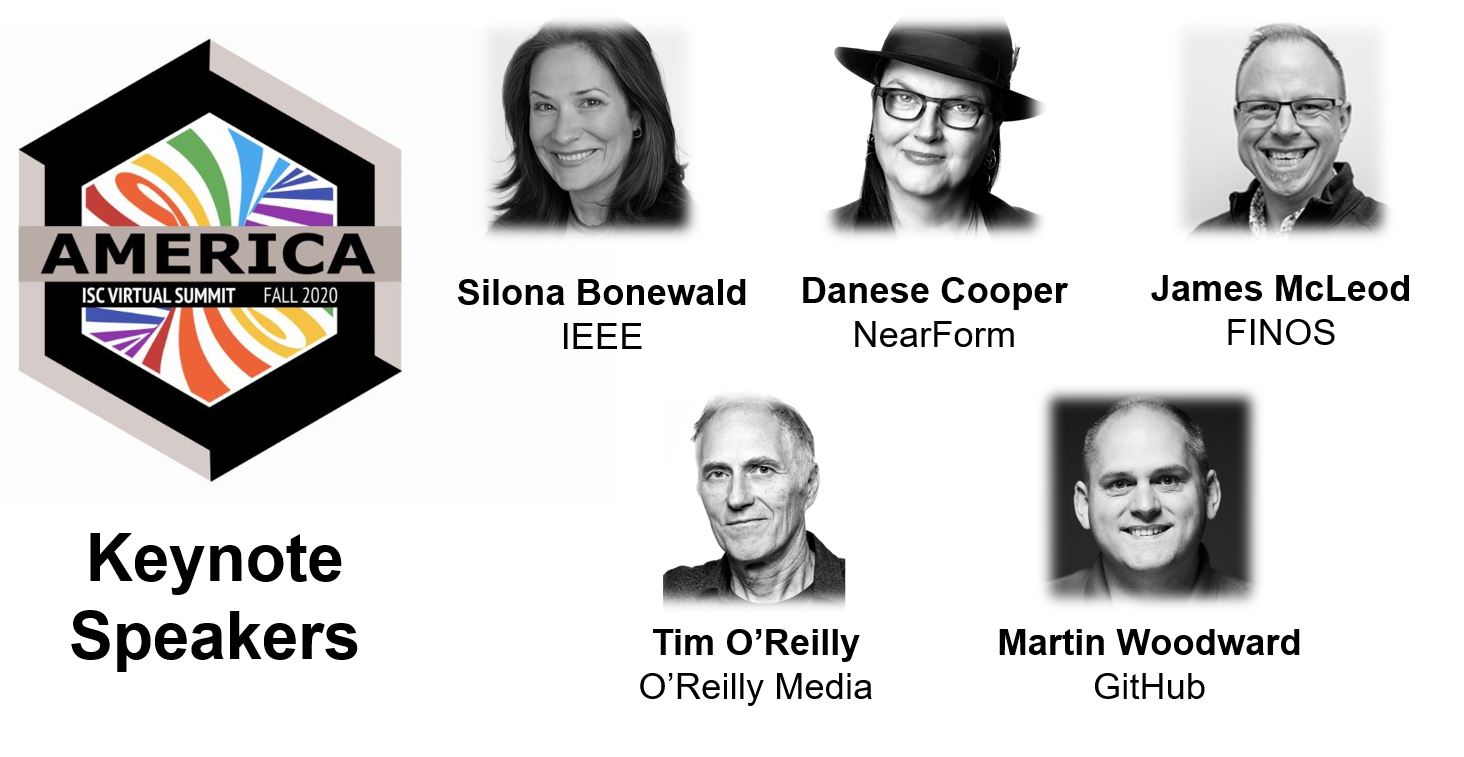 More information from the organizer:
Welcome to the 11th InnerSource Commons Summit! Thanks to the success of the ISC Online Spring Summit 2020, we are staying online for the Fall Summit.
We continue to explore new ways to get together and keep advancing in the body of knowledge of InnerSource. Nowadays, particularly in this industry, it is more important than ever to successfully work remotely and across different geographical areas. This online event has this in mind and we hope to learn from each other, what it is working and what it is not.
Summit News
We are delighted to announce that Tim O'Reilly (Founder, CEO, and Chairman of O'Reilly Media) has been confirmed as a keynote speaker for this summit.
Tim will join Danese Cooper (VP of Special Initiatives at NearForm), James McLeod (Director of Community at FINOS, the Fintech Open Source Foundation), Martin Woodward (Director of Developer Relations at GitHub), and Silona Bonewald (Executive Director at IEEE SA Open) in the keynote sessions.
The Summit agenda is available here.
Join InnerSource Commons Summit here
ONLINE