Join FINOS Member CloudBees for a virtual finance event "Financial Services: Future Proofing your Digital Transformation Strategy" on July 9, 2020 at 8.30am EDT / 2:30pm CEST.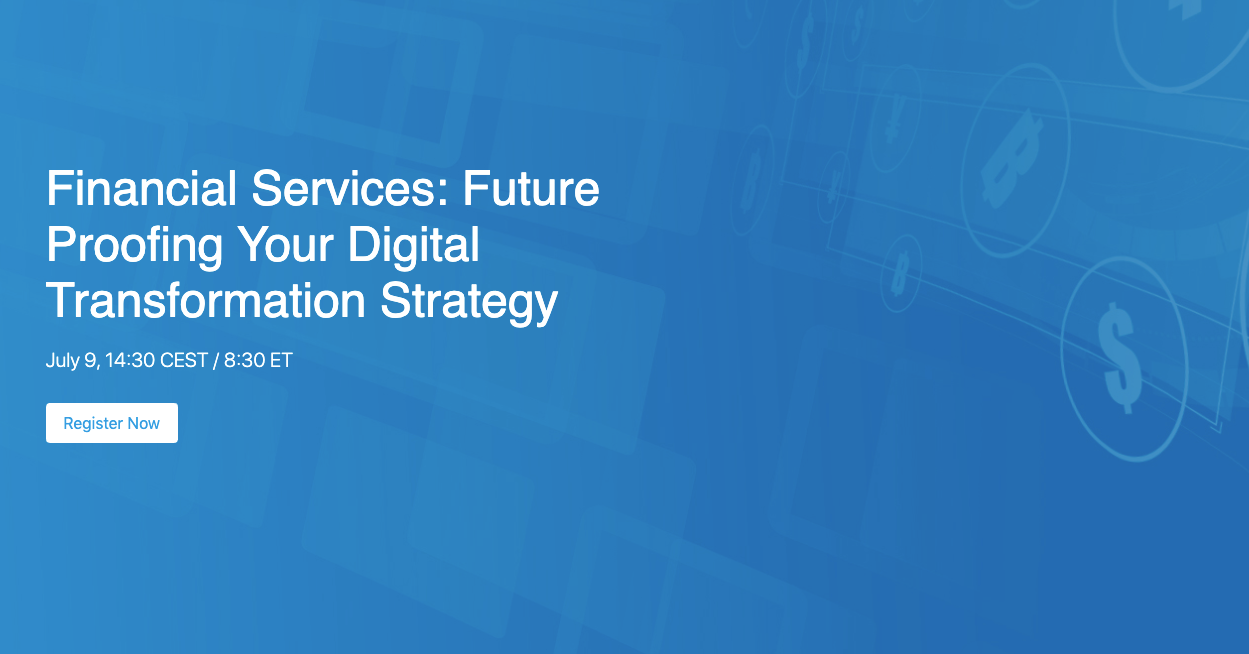 From the Organizer:
Despite the rapid adoption of DevOps practices, the financial services industry still faces significant regulatory, operational and scale challenges unique to the sector, like sprawl, governance, performance, and endpoint proliferation.
And then COVID-19 happened.
Financial organizations who thought they were "Doing DevOps" are finding out how resilient they actually are in the face of new tools, realities and even more processes on top of the old ones. Those that were still investigating DevOps are finding themselves even further behind the curve.
Join us on July 9 at 14:30 CEST / 8:30am ET as we will explore how to digitally transform your strategy so you can confidently release new, compliant applications and safely adapt to change at any speed demanded by the business.
How to assure separation of duties and access controls without stifling innovation

How to incorporate legacy and hybrid technology into your release trains and processes
How to scale across geographies, teams, applications, regulations, and environments - and still get the velocity and reliability the business is expecting

How to build bridges across devs + ops; employees + contractors