A virtual funding event to provide financial support for organizations affected by the profound disruptions -- to our economy and our community -- of Covid-19.
Join Open Collective and FOSS Responders for their Virtual Funding Event webinar May 22, 2020 online.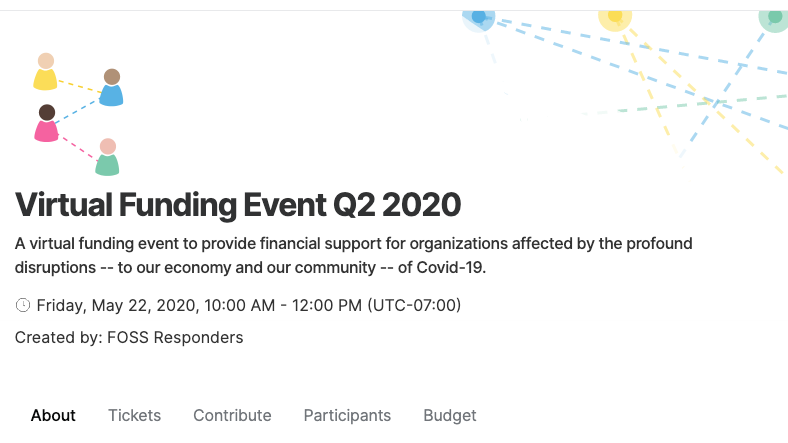 From the Organizer:
Join
Indeed
, the
Open Source Collective
, and others as we come together at the first Virtual FOSS Responders Funding Event.
The Virtual FOSS Responders Funding Event is designed to help support the open source community through this critical time. Conference cancellations have caused financial loss, unmet fundraising trajectories, and missed business opportunities. Now is the time to participate in the sustainability of open software organizations. Now is the time to be a part of its survival.
If you want to participate as a FOSS Funder organization, please email
hello@fossresponders.com
If you are an organization who serves the free and open source software community and you have experienced financial losses due to COVID-19 please
apply for support
.