FINOS has partnered with Benzinga to help promote the Benzinga Global Fintech Awards, November 19th - the day before (and same location) as the FINOS Open Source Strategy Forum.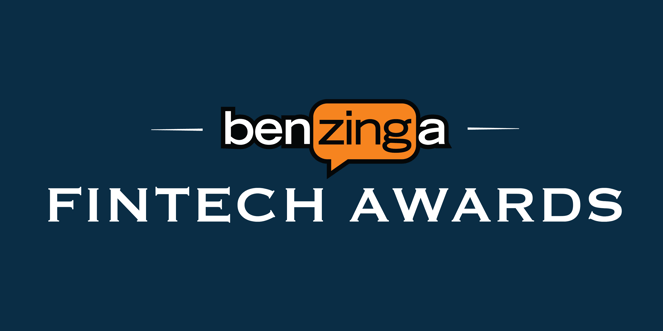 From the Organizer:
Celebrating Financial Technology Companies
We're back in New York City for our 5th Annual Benzinga Global Fintech Awards. Join industry leaders and fresh new faces in fintech, only here at the Benzinga Global Fintech Awards.
The BZ Awards is a competition to showcase the companies with the most impressive technology, who are paving the future in financial services and capital markets!
The event will be held in November in New York City. Sign up for the weekly Fintech Focus newsletter for updates.
What categories will be awarded?
The Benzinga Global Fintech Awards will showcase companies and executives from areas such as financial research, brokerages, payments, investing and more. See categories below:
Alternative Data
Best AI Platform
Most Influential Data Scientist
Best Data Analysis Tool
DIGITAL BANKING
Best Digital Bank
Best API
INSTITUTIONS
Most Innovative Bank
Most Innovative Lender
Best Law Firm
Best Accounting Firm
Best Accelerator
Best Financial Research Company
INVESTING
Best Alternative Investments
Best Wealth Management Software
Best Trading Technology
Best ETF Product
Most Impactful Brokerage Executive
Best Brokerage For Beginners
Best Brokerage For Options Trading
Best Brokerage For Forex
Best Brokerage For Trading Futures
Best Robo-advisor
OUTSTANDING PERFORMANCE
Lifetime Achievement
Best New Product
Best Financial Literacy Tool
PAYMENTS
Best Use Of Blockchain
Best Payments APP
How will the winners be selected?
We formulate a seasoned group of judges (Benzinga editorial staff, industry leaders and advisors in the space) to take the popular vote, accomplishments and successes of each nominee and compile thoughtful and objective insight on each submission. The judges tally those components and determine the most accomplished and select a winner in each category.
What is the People's Choice Award?
The People's Choice Award is given to the nominee with the most votes. The winner will receive the one and only demo slot during the Award Ceremony on November 19th.
Location:
NEW World Stages
340 W 50th St, New York, NY 10019