On June 14th in London, join us for an engaging afternoon of thought-provoking panel discussions on the latest trends in open source technology for finance, including readiness, interoperability, and emerging innovations. We'll show members and non-members alike how they can actively participate in FINOS' strategic initiatives, which are specifically designed to meet the needs of the financial services industry. Don't miss out on this exciting opportunity to connect with like-minded professionals and learn about the future of open source in finance.
NON-MEMBERS OPEN HOUSE REGISTRATION IS CLOSED:
(FINOS MEMBERS REGISTER HERE FOR THE 15TH)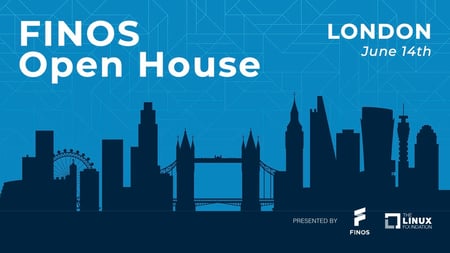 At the event, we will have a Project Expo where companies can showcase use of FINOS projects and expand the community's understanding of the FINOS landscape. If your company has a candidate to submit and demo, please fill out this form or email eteri.dvalishvili@finos.org.