Come to London.JS & learn more about the changing face of JavaScript across all industry landscapes.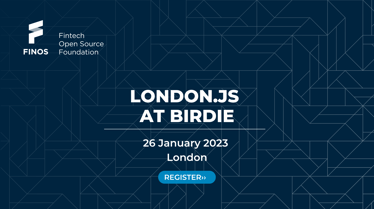 From the organizers:
Doors open at 6:00pm,
London.JS
starts at 6:30pm, with the event ending around 8:30pm.
Shane Osbourne - Web Components: The Worst Thing to Happen to Front-End Development Since Table Layouts.
Are you tired of clean, modular code? Are you sick of reusable, easily maintainable components? Well, have I got a solution for you! Introducing Web Components: the most frustrating & convoluted way to build your front-end projects.
We'll delve into the many ways that Web Components fail to live up to the hype. We'll explore the cumbersome implementation process, endless browser compatibility issues, & the sheer confusion that comes with trying to use these so-called "components."
If you're using React, Vue, or Svelte, you probably want to hear what I have to say. Defend yourselves from that 'new hire' that always says 'but why not Web Components'.
Shane is a software engineer with over 10 years of experience. He's the author of the popular Open Source project https://browsersync.io/ & is currently working at DuckDuckGo.
Nishi Ajmera - Building lightweight apps the svelte way
During my session, I will discuss leveraging Sveltekit to build lightweight apps, including the architecture & performance benefits of Svelte over other JavaScript frameworks & its real world use cases, deployment methodologies & best practices.
Nishi is Senior Associate of Technology at Publicis Sapient who leads full stack software development whilst being AWS, Azure & GCP certified.
Stephen Heyes - Break it down now: Birdie's journey with micro frontends
For the past year or so, Birdie has been experimenting with micro frontend architecture. In this talk, I will break down what a micro frontend application is, why we moved to it, & what we've learnt along the way.
Stephen believes that technology's purpose is to improve people's lives. Technology is a tool that when utilised properly can bring great & powerful change. Stephen finds the possibility of this transformation exciting & it inspires him to explore the many ways this can be achieved.
Raman Rai - Leading with empathy to create inclusive design.
Explore how we can channel our emotions towards exclusion to drive inclusive thinking and create a satisfying future for all.
Raman is a multi-award winning Product Manager at PwC UK who has worked on globally released product Perform Plus to help create world-class huddles.
Come to London.JS & learn more about the changing face of JavaScript across all industry landscapes.