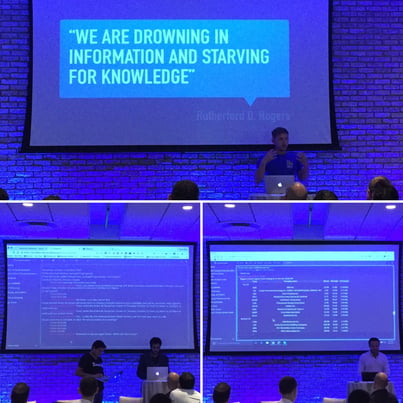 In a recent article on O'Reilly, Rachel Roumeliotis illustrated the five software development trends shaping enterprise in 2017. The very first trend, however, was not at all surprising to us here at the Symphony Software Foundation: Open source continues to shape our world.
As Roumeliotis explained, "using open source, making your projects open source, and being an active part of the open source community is a necessary way to keep up with technology and be a part of a larger community. Think about all that brain power working toward your company's goals." We couldn't agree more.
The Foundation is instrumental in this movement within the financial services community. When the best minds in the industry come together to create and develop open source projects, amazing things happen. The Foundation has seen more than 40 projects contributed, and the community continues to grow.
Open source has been well-established in other industries for more than a decade, and it now has the chance to become a catalyst in financial services by changing the way institutions collaborate and do business. As Roumeliotis put it, "[b]usinesses that have been holdouts to truly incorporating open source into both their code and culture can no longer turn a blind eye to a deep and invasive change; they truly must transform or fade away."
The Foundation was founded by the largest financial institutions worldwide to foster an open ecosystem and standardization on the Symphony real-time collaboration platform. These firms chose the open source model for both the general benefits of enabling pervasive adoption and widespread contribution, as well as the specific benefit of de-risking the structural investment a firm makes when selecting their mission-critical inter- and intra-firm collaboration platform.
Open source will continue to grow and mature in 2017, shaping the way businesses collaborate with one another. The Foundation relishes the opportunity to be part of this ongoing evolution.