It is our pleasure to announce the appointment of Kenny DeMeo as Sr. Director of Marketing. As a key member of the leadership team, Kenny will oversee FINOS's marketing and branding efforts and shape strategies to expand and amplify FINOS's standing as the premier foundation for open source collaboration in financial services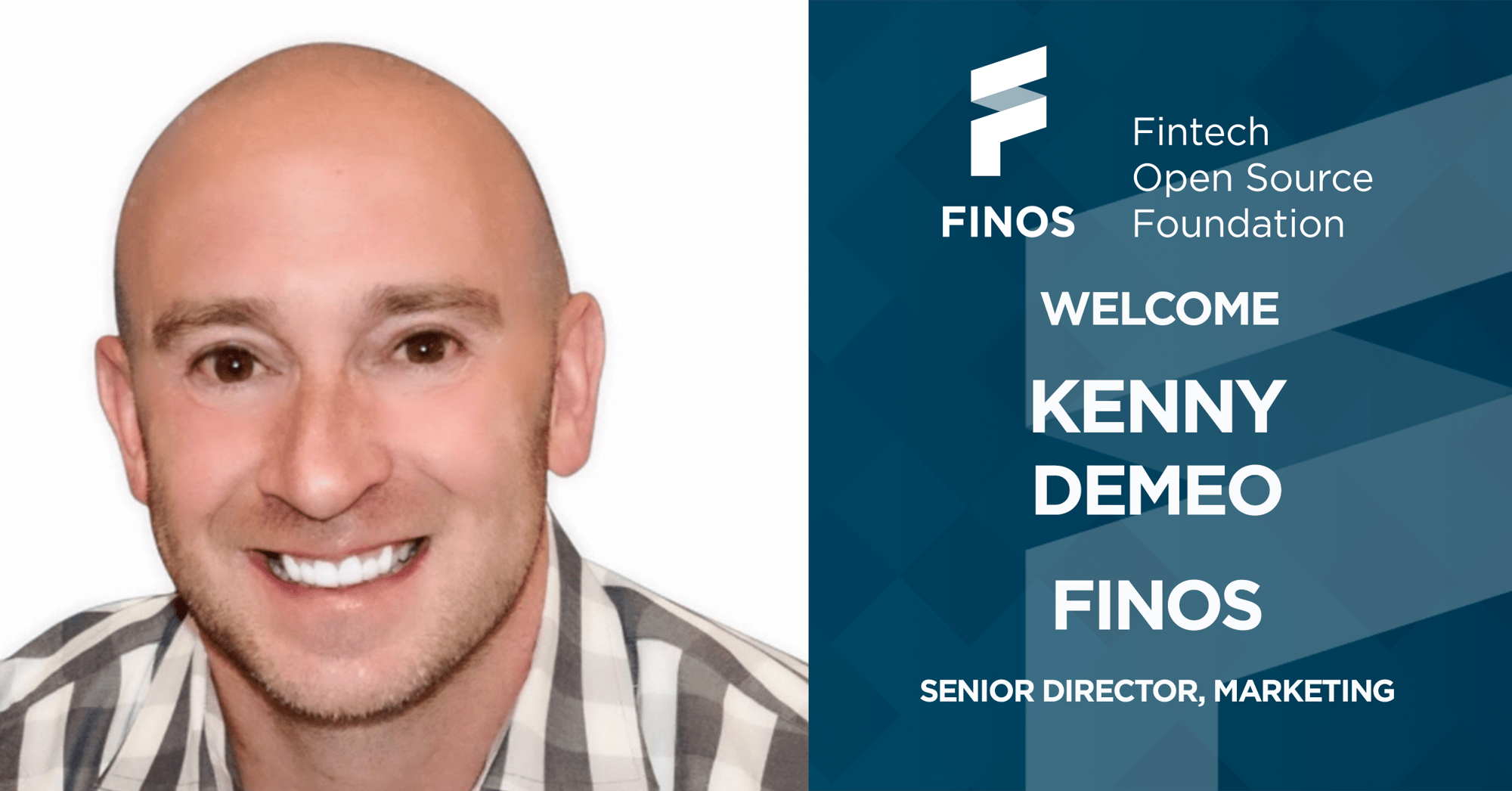 ​​
Kenny is a professional marketeer. He's worked with Fortune 100 businesses, global financial services organizations, financial cloud-based proprietary and open contributory consortium technology providers, and international business intelligence and advanced data analytic leaders to achieve strategic marketing goals.
In this role, Kenny's primary focus will be to grow the maturity of the FINOS messaging, strategy, and execution, primarily as it relates to corporate engagement, to continue growing our membership base, and more broadly, adoption of and contribution of open-source projects in the financial services industry. He will be based in New York and report directly to Executive Director Gabriele Columbro.
"I am delighted to welcome Kenny to FINOS," Executive Director Gabriele Columbro said. "His deep ​financial ​experience and impressive accomplishments across his career reflect his abilities as an innovative and impactful leader. Kenny appreciates all that FINOS has already achieved. I am excited by the leadership he will bring to building on FINOS's compelling story in ways that connect and inspire a wide range of audiences and advance our mission by educating financial firms of open-source advantages, the power of becoming a strategic contributor, and promoting the business value of collaboration."
Kenny's proven success leading global technology brands will support FINOS's continued growth, leadership, and mission to promote open innovation in financial services. As we continue to penetrate across organizations, this new role also reflects the priority we place on fostering, sharing, and engaging on open-source software, standards, and best practices our diverse community addresses each day to solve industry challenges, drive innovation and bring even more visibility to the progress we're making.
​Please join us in welcoming Kenny (kenny@finos.org or on Slack)!
Interested in FINOS open source projects? Click the link below to see how to get involved in the FINOS Community.
This Week at FINOS Blog - See what is happening at FINOS each week.
FINOS Landscape - See our landscape of FINOS open source and open standard projects.
Community Calendar - Scroll through the calendar to find a meeting to join.
FINOS Slack Channels - The FINOS Slack provides our Community another public channel to discuss work in FINOS and open source in finance more generally.
Project Status Dashboard - See a live snapshot of our community contributors and activity.
Events - Check out our upcoming events or email marketing@finos.org if you'd like to partner with us or have an event idea.
FINOS Virtual "Meetups" Videos & Slides - See replays of our virtual "meetups" based around the FINOS Community and Projects since we can't all be in the same room right now.
FINOS Open Source in Finance Podcasts - Listen and subscribe to the first open source in fintech and banking podcasts for deeper dives on our virtual "meetup" and other topics.